NEXT UP: East West Masters Dinner presented by East West Bank
DATE: Saturday, March 12
TIME: Doors: 6pm, Dinner starts: 7pm
LOCATION: Restaurant Stadium™ by Fisher & Paykel
The East West Masters dinner is a curation of the best chefs in Asian cuisine. Those attending will get a great diversity of Asian flavor in their 5 course dinner accompanied by wine pairings and put together by 5 esteemed chefs!
Participating Host:
Simon Majumdar (Iron Chef America)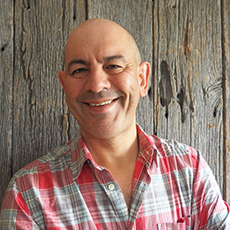 Simon Majumdar is a well-known broadcaster and author. You may recognize him from some of your favorite Food Network shows. I personally enjoy when he appears on "The Best Thing I Ever Ate", a show based around a theme or specific food item each episode. I know how hard it is to answer questions like "What is your favorite restaurant?" "If you had to eat one thing for the rest of your life, what would it be?" "What would your last meal be?" The fact that these food experts can get on this show and choose a "best thing" is very impressive. I can't even count how many restaurants I have bookmarked in other states or countries based off of these shows! Simon has recently dedicated his life to fulfill his ambition to "Go Everywhere. Eat Everything." This makes me want to listen to his food advise even more. What a perfect way to live life, when it is all about the experience. That is one of the main reasons I love food so much, the experience. A deliciously perfect meal is less enjoyable eaten alone than a mediocre meal eaten with others, especially when they are as passionate about food as I am. Obviously, the ideal is great company and great food.
Participating Chefs:
Sang Yoon (Lukshon and Father's Office– Santa Monica)

Sang Yoon is originally from Seoul, South Korea. His restaurants Lukshon and Father's Office are both located in Los Angeles. If you've never indulged in the Father's Office burger, you pretty much haven't experienced Los Angeles food yet. I'm kidding, sort of, but it definitely should be on your list. Yoon may even be responsible for the gourmet burger trend starting, back when he created this delicious flavor combination. He drew inspiration from French onion soup. This "no-modifications" burger is packed with flavor; dry aged beef, caramelized onions, applewood bacon, gruyere, may tag blue and arugula are the delicious components!
If I haven't convinced you to go to Father's Office immediately, I hope I've at least intrigued you to check it out ASAP. Enjoy a brief Q&A with Yoon below, to get a little bit more insight!
Anita Lo (annisa – New York, NY)

Charles Phan (The Slanted Door – San Francisco, CA)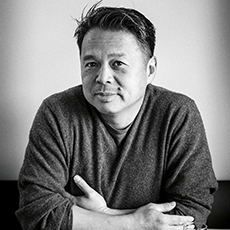 Edward Lee (610 Magnolia – Louisville, KY)

Niki Nakayama (n/naka – Los Angeles, CA)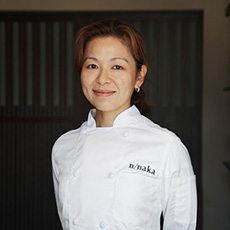 East West Masters Dinner is sold out, but you can still grab tickets to see Anita Lo, Edward Lee and Sang Yoon at Global Grand Tasting presented by Melissa's Produce.
Complete List of Events
Masters Dinner Series
Strolling Events
Kids Cooking Class
Saturday March 12th — Little Masters presented by Le Creuset (my writeup)
You might also like