NEXT UP : Grill and Chill presented by DCS and Stella Artois
DATE: Saturday, March 12
TIME: Early Access: 6:30pm, General Public: 7:30pm
LOCATION: Chefs' Tasting Arena
Grill and Chill is one of two strolling events at the All-Star Chef Classic this year. The second strolling event is the Global Grand Tasting. Both events are made up of a group of 20 acclaimed chefs cooking up delicious dishes from their respective backgrounds. The Grill and Chill event celebrates the use of open-flame cooking and will have a range of bites from sweet to savory! This style of event is very interesting because you get to see some of your favorite chefs in action while tasting a wide array of different flavors and dishes all in one night. This is definitely a night to indulge and widen your food tastes!
If you're wondering what some of the dishes being served will look like, I've got a preview of a savory and a sweet dish for you!
Johnny Iuzzini will be whipping up his delicious Pineapple-Coconut Meringue Torte.
This flavor combination sounds so refreshing!

Paul Kahan will be going the more savory route with his lobster with tomagoyaki, celery root and preserved baby peaches dish.

I look forward to attending this event myself! One of the chefs I am most excited to see in action is Jessica Koslow of Sqirl. Sqirl started out as a preserve company and has evolved into the breakfast and lunch spot it is today. This place ALWAYS has a line out the door, but it is one of the only spots I am willing to stand in line for every time. Located in the outskirts of Silver Lake, the vibe is friendly and homey. You feel like you're welcomed into the local community at this spot. From its famed ricotta toast topped with preserve of your choice, to different savory hashes and delicious pastries, this place is doing brunch right! The dishes are also always very photogenic! Sqirl is the only non-dinner spot on LA Weekly's and LA Magazine's Top 20 restaurants in Los Angeles lists. It is also on Jonathan Gold's 101 Essential LA Restaurants list. These are very impressive, but well-deserved accomplishments! I look forward to see what Jessica serves up on the Grill and Chill evening, along with all of the other chefs being featured.
Participating Chefs:
Bertrand Grébaut (Septime – Paris)

Carrie Nahabedian (Naha – Chicago, IL)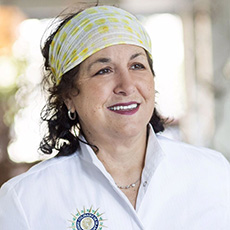 Gavin Kaysen (Spoon and Stable – Minneapolis, MN)

Iñaki Aizpitarte (Le Chateaubriand – Paris)

Jamie Bissonnette (Toro – Boston, MA)

Jenn Louis (Lincoln – Portland, OR)

Jennifer Jasinski (Rioja – Denver, CO)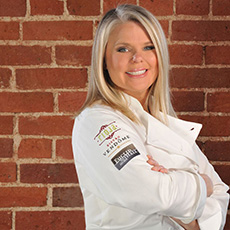 Jeremy Fox (Rustic Canyon Wine Bar & Seasonal Kitchen – Los Angeles, CA)

Jessica Koslow (Sqirl – Los Angeles, CA)

Johnny Iuzzini (Sugar Fueled Inc. – New York, NY)

Jonathon Sawyer (The Greenhouse Tavern – Cleveland, OH)

Josiah Citrin (Mélisse – Santa Monica, CA)

Ludo Lefebvre (Trois Mec – Los Angeles, CA)

Naomi Pomeroy (Beast – Portland, OR)

Sam Mason (OddFellows Ice Cream Co. – Brooklyn, NY)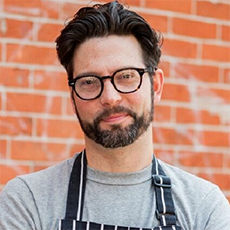 Sean Brock (Husk – Charleston, SC)

Sherry Yard (Helms Bakery – Culver City, CA)

Tatiana Levha (Le Servan – Paris)

Zach Pollack (Alimento – Los Angeles, CA)

Masters Dinner Series
Strolling Events
Kids Cooking Class
Saturday March 12th — Little Masters presented by Le Creuset (my writeup)
You might also like