If you missed my previous post introducing the All-Star Chef Classic, check it out here.
NEXT UP: Global Grand Tasting
DATE: Friday, March 11
TIME: 7:30pm
LOCATION: Chefs' Tasting Arena
This event will be a showcase of chef talent from around the world! There are 20 different chefs participating, offering diverse and bold flavors as they showcase their international cuisine.
Los Angeles local David LeFevre gave us a demonstration of how he cooks red cabbage to perfection!
LeFevre is a native of Madison, Wisconsin, but has made LA home through opening some unique restaurants in the last few years.
In 2011, Fevre opened his first restaurant, Manhattan Beach Post (M.B. Post), through which he returned to his roots with a highly personal and soulful restaurant. The menu consists of more rustic and playful, artisanal dishes complemented by artfully crafted cocktails and small production wines.
In 2013, LeFevre opened Fishing with Dynamite, a celebration of summers spent on Virginia's Eastern Shore infused with SoCal's vibrant beach communities. The restaurant has been celebrated for serving only the most pristine seafood.
He opened his third Manhattan Beach Restaurant in 2015, The Arthur J. It is a modern steakhouse featuring a wood-fired grill and his own take on classic steakhouse favorites in addition to dishes inspired by his roots and travels, all made with the best artisanal ingredients. Fevre's culinary touchstones are preparing food that is artisanal, soulful and handcrafted.
Participating Chefs:
Aarón Sánchez (Johnny Sánchez – New Orleans, LA)

Anita Lo (Annisa – New York, NY)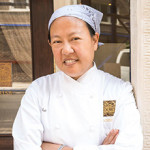 Bricia Lopez (Guelaguetza – Los Angeles, CA)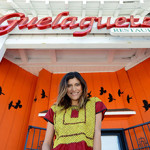 Charles Olalia (Rice Bar – Los Angeles, CA)
Chris Cosentino (Cockscomb – San Francisco, CA)
David LeFevre (MB Post – Manhattan Beach, CA)
Diego Hernández Baquedano (Corazón de Tierra – Guadalupe, Mexico)
Edward Lee (610 Magnolia – Louisville, KY)
Gastón Acurio (Astrid & Gastón – San Isidro, Peru)

Jon Shook (animal – Los Angeles, CA)
José Andrés (The Bazaar – Beverly Hills, CA)
José Ramón Castillo (Que Bo! – Mexico City, MX)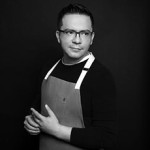 Josef Centeno (Bäco Mercat – Los Angeles, CA)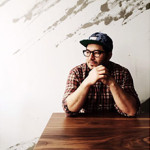 Mary Sue Milliken (Border Grill – Los Angeles, CA)
Norman Van Aken (Norman's – Orlando, FL)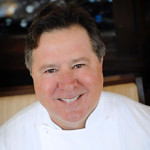 Pablo Salas (Amaranta – Toluca, Mexico)

Paul Qui (Qui – Austin, TX)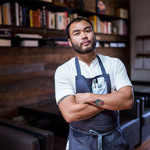 Sang Yoon (Lukshon & Father's Office – Los Angeles, CA)

Valerie Gordon (Valerie Confections – Los Angeles, CA)
Vinny Dotolo (animal – Los Angeles, CA)
Purchase Tickets here!
Complete List of Events
Masters Dinner Series
Strolling Events
Kids Cooking Class
You might also like