The act of bringing a dog into your life is a decision you make to experience immense joy, and eventually immense pain. It's like you're setting yourself up for inevitable heartbreak, because you know they will never outlive you. Taking into consideration, the amount of love that our furry loved ones give us, it IS all worth it, though it doesn't make it any easier; I'd say the amount of love and joy they provide us with actually makes it harder when the day comes that they begin slowing down.
I had the perfect dog situation as a child. My parents got my first dog, Fergie [a brown and white short-haired Jack Russel Terrier] a few months before I was born, so basically she was my bestie and we grew up together, you know like those cheesy movie situations. We were lucky that she lived 18 happy years.
Not long after Fergie passed, we got Roxie [a black and white long-haired Jack Russell Terrier]. She had energy like no other dog I'd known – constantly hopping up and down like a bunny when she wanted to greet you, chasing anything that invaded the backyard and could barely sit still before the next thing caught her attention. Not long after we got Roxie, I was off to college, but she always gave me a warm welcome when I returned home.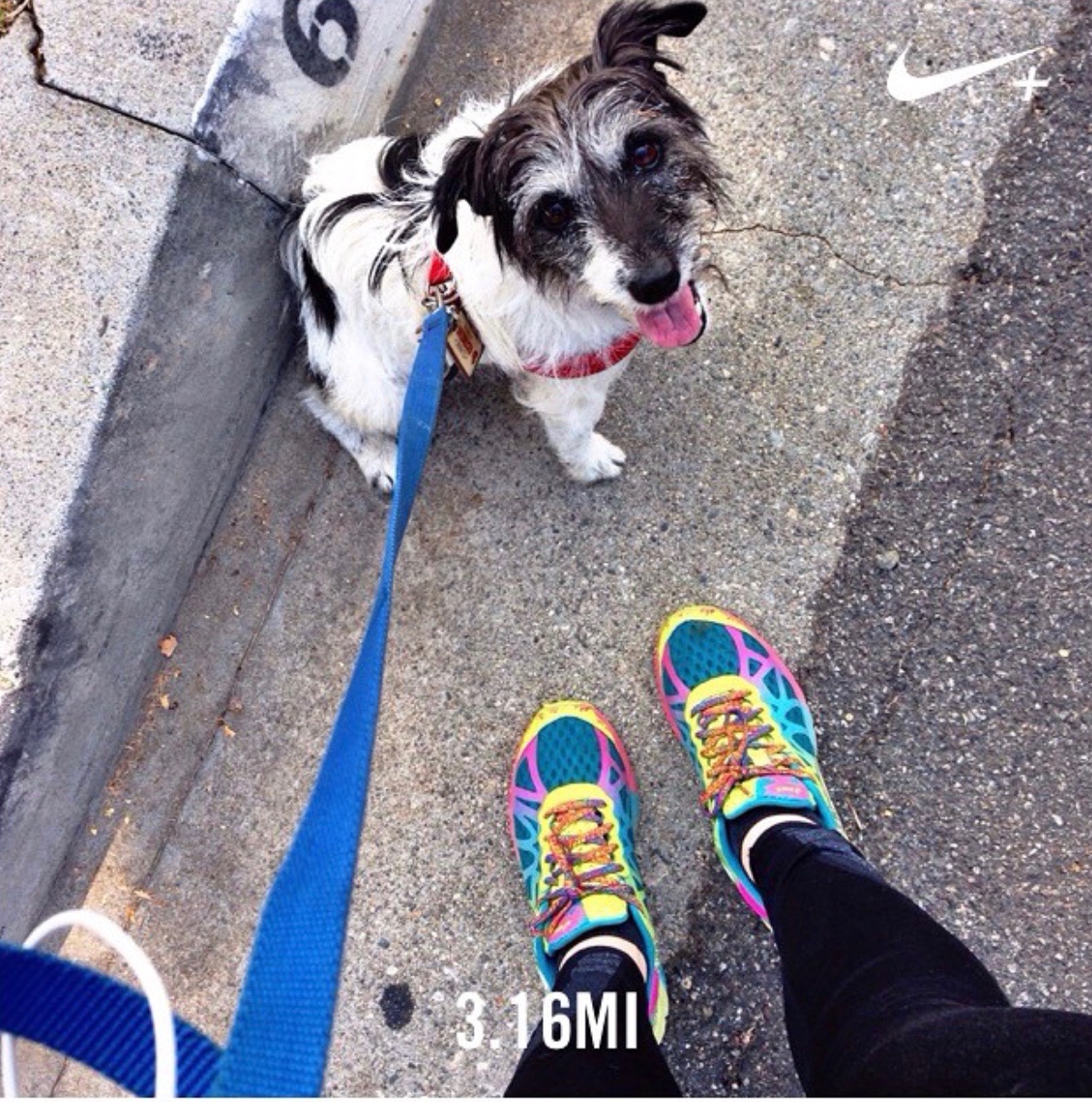 Roxie was by our side through a lot with our family – the passing of my brother while I was in college and the passing of my dad shortly after I graduated – with pulling of my wisdom teeth in between [see below photo my dad took of us after I got my wisdom teeth pulled one Christmas]. Though she had an immense amount of energy and barely sat still, she ALWAYS knew when we needed some TLC.
The last few months, Roxie has definitely been slowing, but more quickly in the last couple. She was diagnosed with a liver issue recently, a spot on her foot where she had gottena benign tumor removed hadn't quite been healing in a timely fashion, and she'd been coughing a lot. When I woke up this morning and checked on her I noticed she'd been throwing up quite a bit and was sluggish. I made myself some breakfast and sat outside with her while I ate. She walked over to me and indicated she wanted to jump onto my lap, so I helped her up. She sat there for a good few minutes, which is super rare for her. She only did this if she knew I needed some love, but this time I could tell she was the one who needed love, so I loved on her as long as she needed. I ended up calling the vet. The front desk gal knew exactly who Roxie is and what her issues were the last time she was in. We would board her quite often [when we travel] and the whole staff was well acquainted. I made an appointment at 11:30AM and got ready to take her there in a couple hours. My mom happened to be off work today and it was close to the time where she should have been done with her workout, so I texted her to call me when she could. We chatted and she said she would meet me at the vet. When I came back downstairs Roxie threw up again immediately and fell over like she had become weaker, so I called my mom again and said I'd just take her in then [it was just before 11]. She called the vet while I was getting Roxie ready and they said they would have the team ready to come out to the car and bring her in immediately. I drove her to the vet and the drive was a beautiful few minutes together, her sitting in the passenger seat – tongue out – pure happienss. When I got to the vet, two of the people who usually take care of her came out and grabbed her immediately. I could tell how much they truly cared about her and were concerned. They checked her vitals and she seemed okay but had lost quite a bit of weight. The Dr. saw her and came up with a game plan – first up x-ray. Thankfully my mom had arrived by this time to chat with him about everything. X-ray seemed good – no enlarged heart, no stomach issues or anything in her lungs. It was a brief breathe of fresh air before they checked her blood glucose level. It ended up being very high, and explained all of the prior symptoms she had been dealing with. Basically she had doggy diabetes and the Dr. said we could have her taken to emergency and put on insulin and monitored but he wasn't sure how much it would help or how much time it would buy her. Seeing as much as she had already been suffering, we had to make a difficult decision. When you are given a decision to make about a life, you freak out a bit. I had no clue what to do, but I am so grateful I had my mom and the staff at the vet to talk it through with. Evidently we decided to put her down, but took all the time we needed loving on her – telling her how much we love her, talking to her about doggy heaven and telling her that we would see her soon. I told my mom I wanted all of the people at the vet who knew her to know what was happening and have the chance to come see her one more time. The amount of people who came into the room and loved on her really touched me. That little ball of energy sure affected a lot of lives and was so loved. It honestly reminded me of the day of my dad's memorial – when I realized the amount of lives he touched.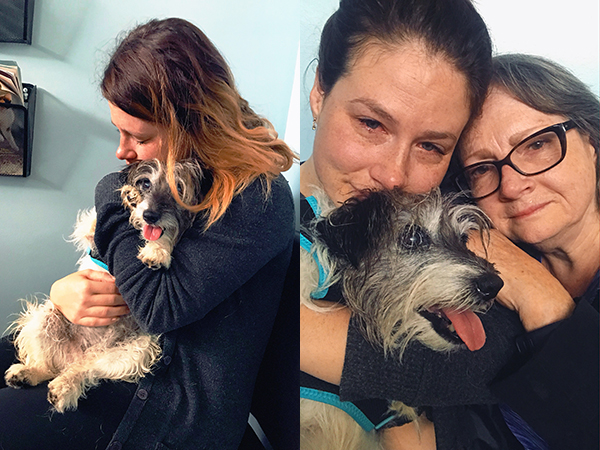 Obviously this is still fresh. I have gone through a range of emotions. One of my first feelings was that of guilt – how I should have spent more time with her, loved on her a little more, taken her on more walks. I shared this with my mom and boyfriend. My mom reminded me that she was well loved and my boyfriend pointed out the beauty in the simplicity of a walk bringing a dog joy. Oh how beautiful that is! I am happy to report we took her for a walk about a week and a half ago.
I think one of the hardest things is the moments you realize the change – the quiet, the food and water bowl that doesn't need to get filled, the way you miss the pitter-patter of their feet on the tile floor on the way to the laundry room to sleep. Hey I know it will get easier. Shit my mom and I have been through a lot, and healing happens. But until then, I leave you with this photo of Roxie and this quote I shared alongside it awhile back.
Love on your doggy a little extra tonight,
Corey, Miss Foodie Problems