I created a Thanksgiving spread with 3 of my favorite Farmer John original recipes!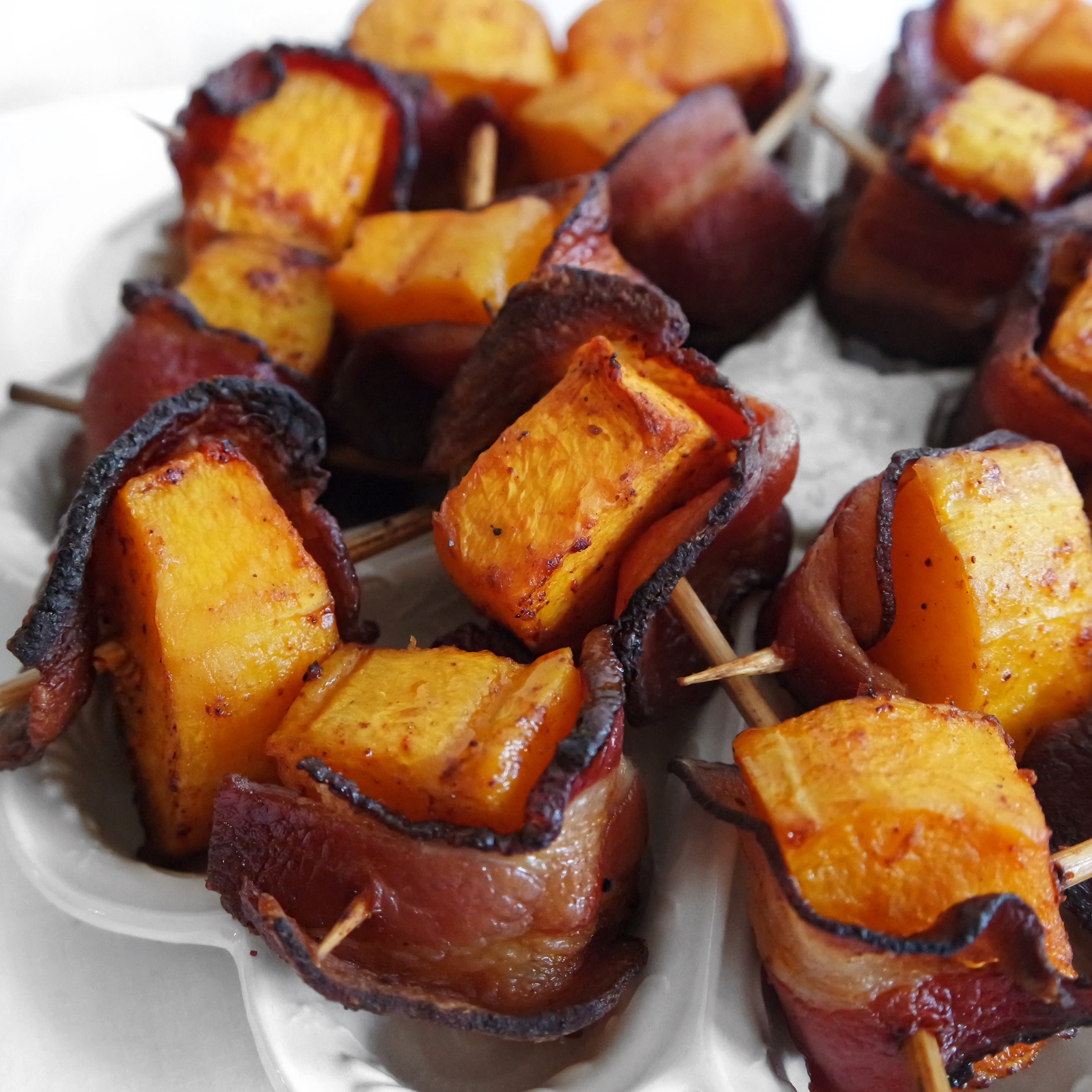 First up! I picked the perfect appetizer to keep your hungry guests happy while the rest of the feast is being prepared. Farmer John Cinnamon & Sugar Rubbed Bacon Wrapped Butternut Squash are quick and easy to prepare but will be a hit at any gathering!
The star of the show is the Orange Bourbon Spiral Glazed Ham. If you know me at all, you know I'm a huge fan of that sweet and savory combo, so this one converted me from being not the biggest fan of ham. There's no need for turkey after you taste this! I picked my ham up at Smart and Final but you should be able to find one of these bad boys elsewhere. If you want to check first, click here for the product locator tool. The orange bourbon glaze is a simple one but really kicks the ham up a notch! I mean, come on, look at those crisp edges!
And last, the Farmer John Bacon Potato Tart. Complete with gruyere cheese, this tart has a delicious flavor combination! It is a great side dish for the day of Thanksgiving, but is also a perfect dish to cut a slice of, warm up and eat for a quick leftover meal. Stay tuned to see what I'll be eating the day after Thanksgiving in my next post. I'll be staying in, spending time with my loved ones and eating as many leftovers combinations as I can!
Want a Fall cocktail to pair with your holiday meals? Check out this post!