The day after Thanksgiving has become almost all about shopping and getting the best deal, but I think we need to refocus and realize it should be more about spending time with loved ones and figuring out how the heck you're going to finish all those leftovers! I decided to stay in today, spend time with my family, watch some cooking shows and holiday movies, and eat as many leftovers as I could.
I've got breakfast, lunch and dinner solutions covered for you!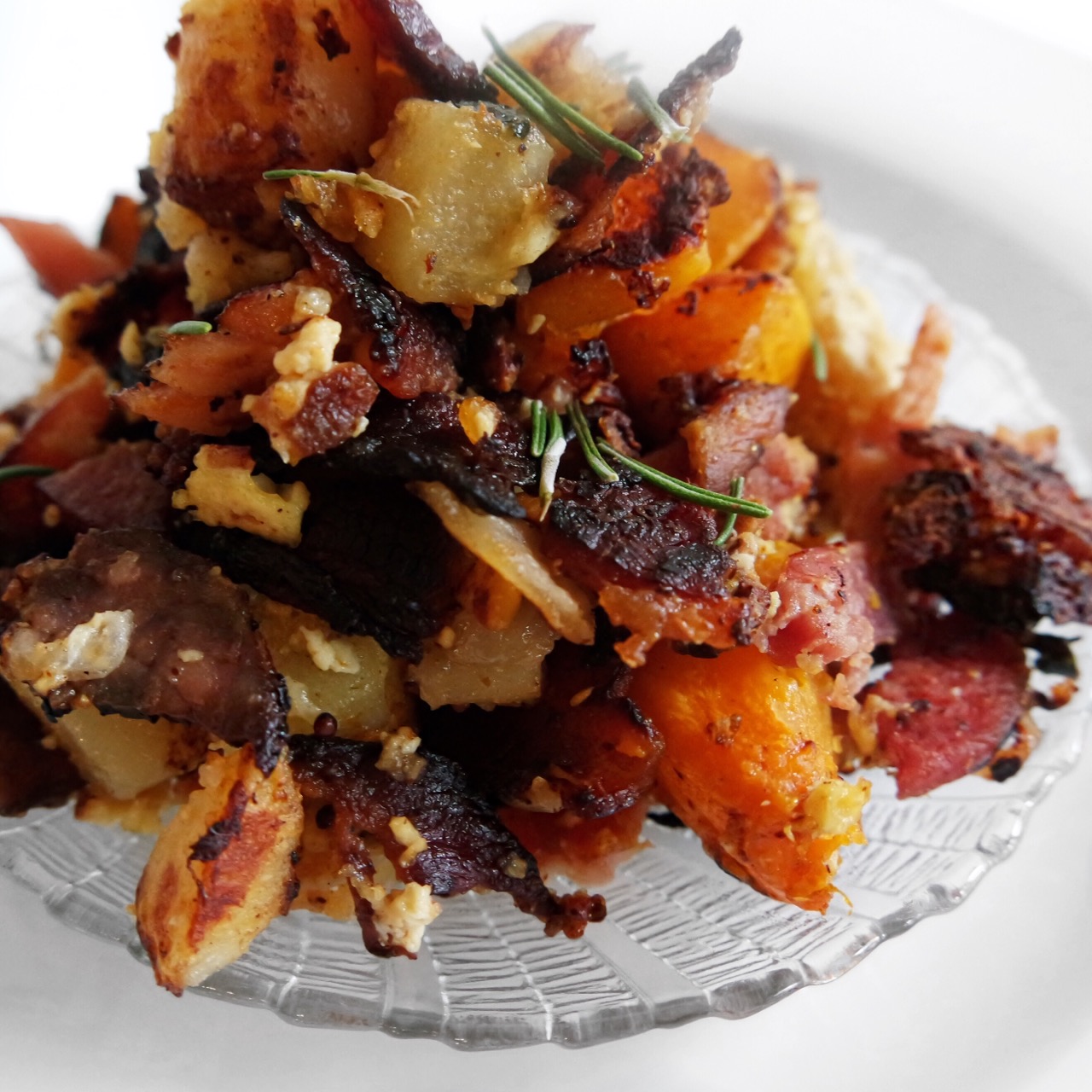 First up is a breakfast hash using all three dishes. Grab a few Farmer John Cinnamon & Sugar Rubbed Bacon Wrapped Butternut Squash and remove the bacon. Cut the butternut squash into smaller pieces, then crumble bacon. Cut a couple pieces of ham into smaller pieces. Crumble a slice of the Farmer John Bacon Potato Tart. All that is left to do is warm all of these ingredients up in a skillet. I ended up adding some rosemary on top and a poached egg is always a perfect add on as well!
For lunch, I decided to build an epic leftovers sandwich. Grab some fresh bread and toast it. While the bread is toasting cook up your Farmer John bacon of choice and warm up some Orange Bourbon Spiral Glazed Ham. When your bread is toasted, spread orange marmalade on one piece and whole grain mustard on the other piece. Now pile your ham and bacon as high as possible and enjoy!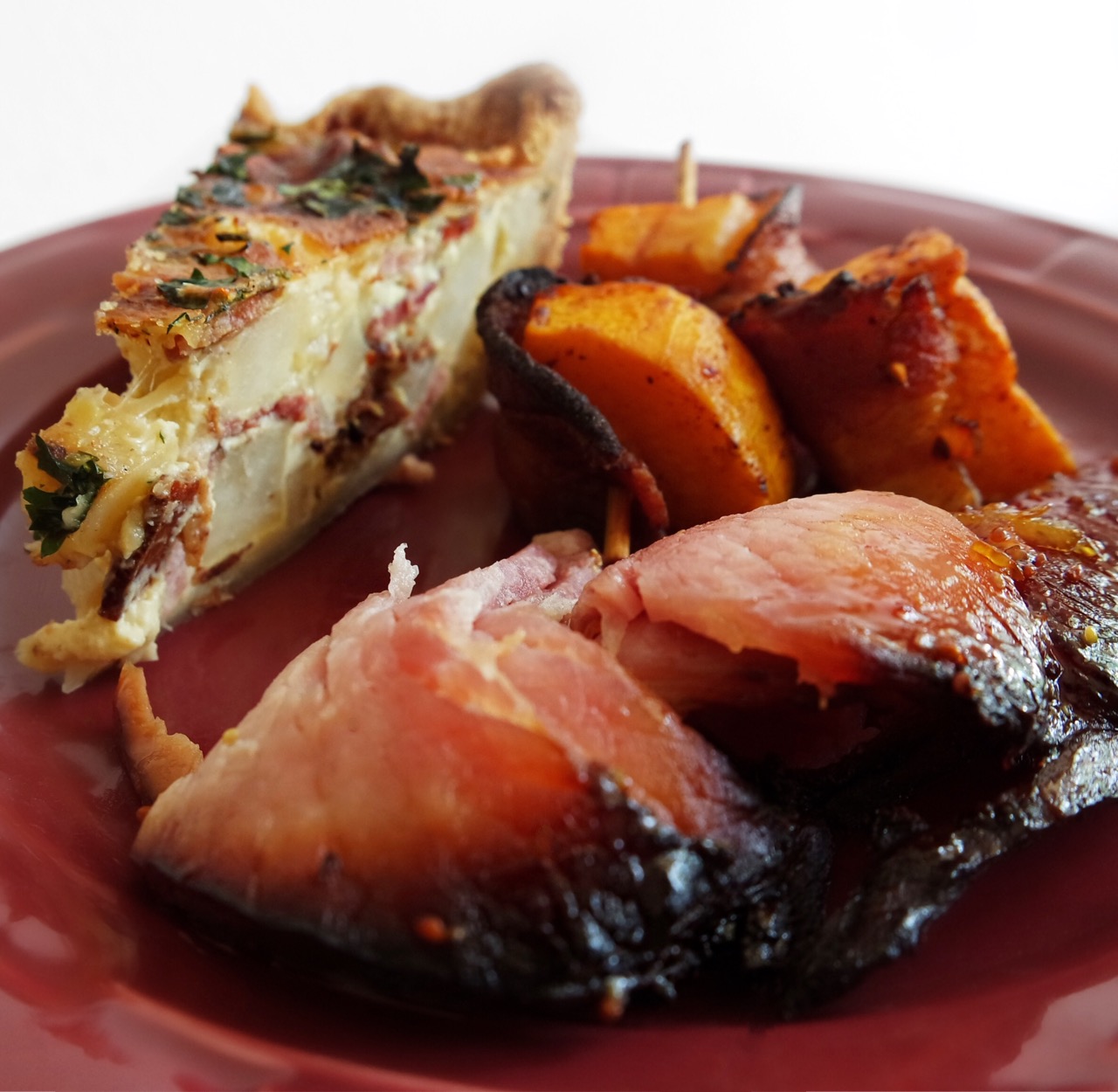 For dinner, I kept it simple. Grab a plate and put together your favorite leftovers, because it's always great to relive that epic Thanksgiving meal all over again!
Let me know your favorite ways to use up leftovers below!
Happy Leftovering,
Miss Foodie Problems