With every new year comes a definitive date we can all decide to take strides to make changes in our lives and set new goals. I know some people are not big fans of resolutions, but I don't think that is because of the resolutions themselves but the probability of actually following through with those resolutions. Many of us make lofty goals, with no real strategy or path to achieve them! Towards the end of 2017 I decided I wanted to tackle my goals in a more intentional, purposeful way so I would stay with them steadfast.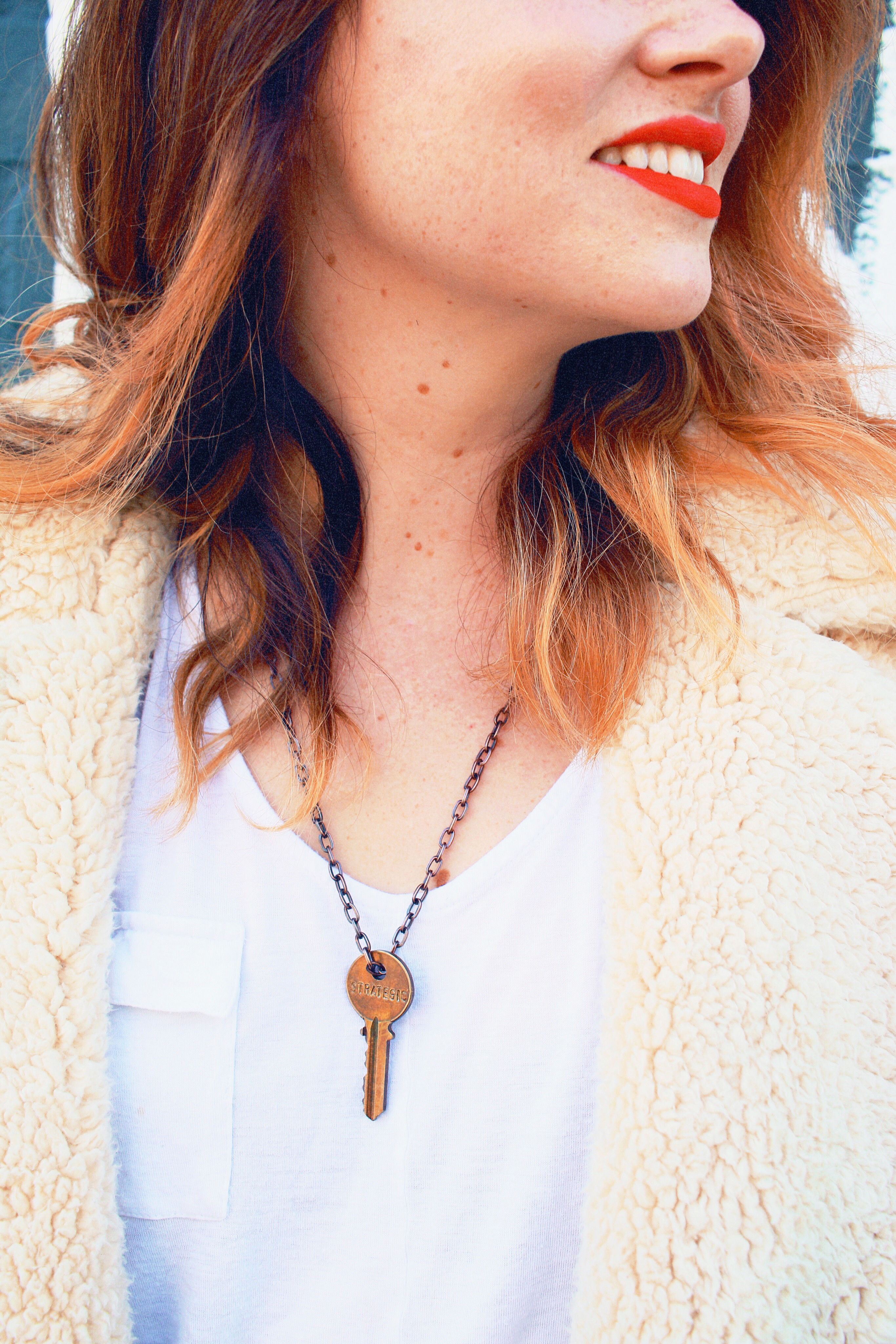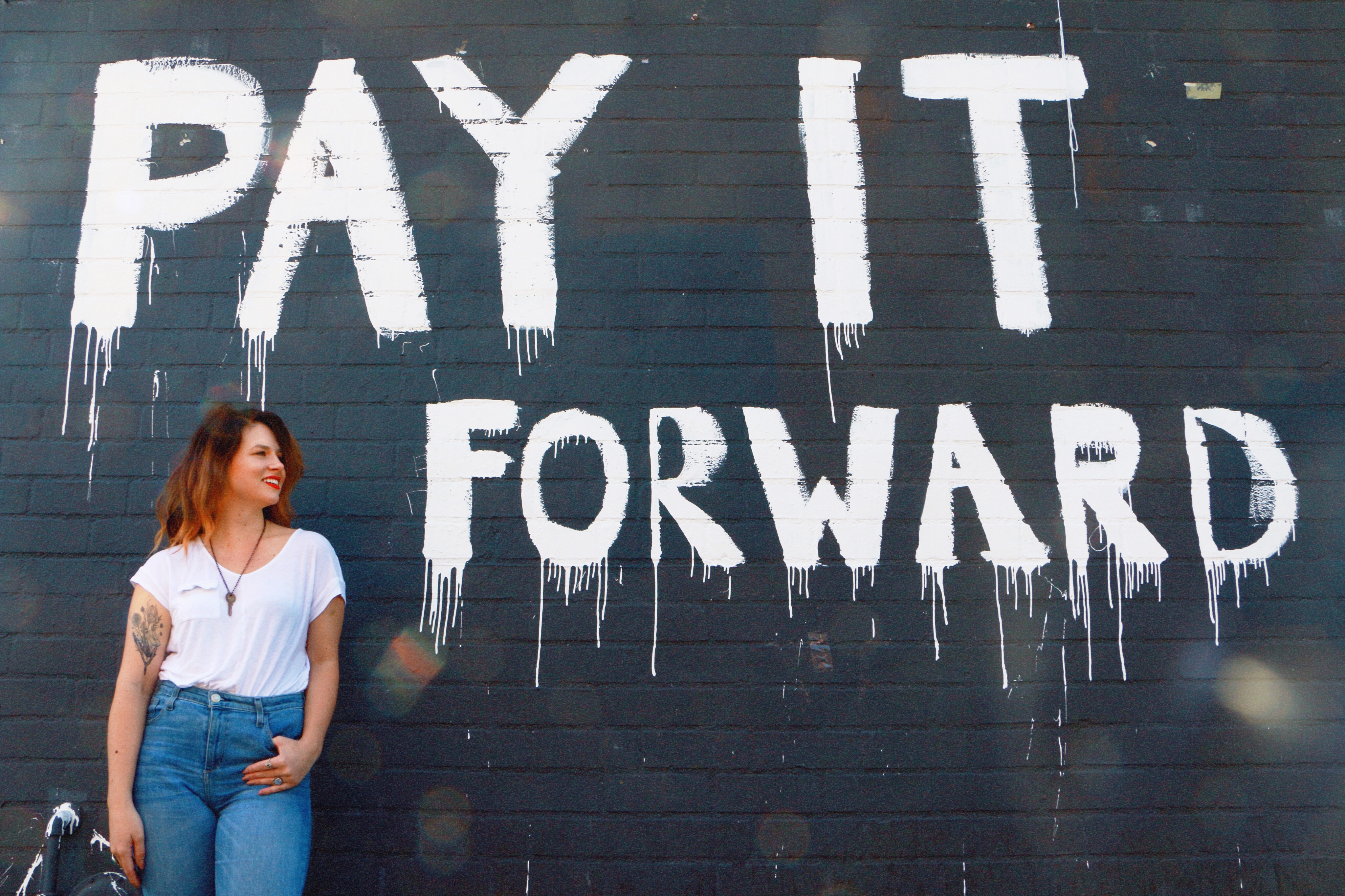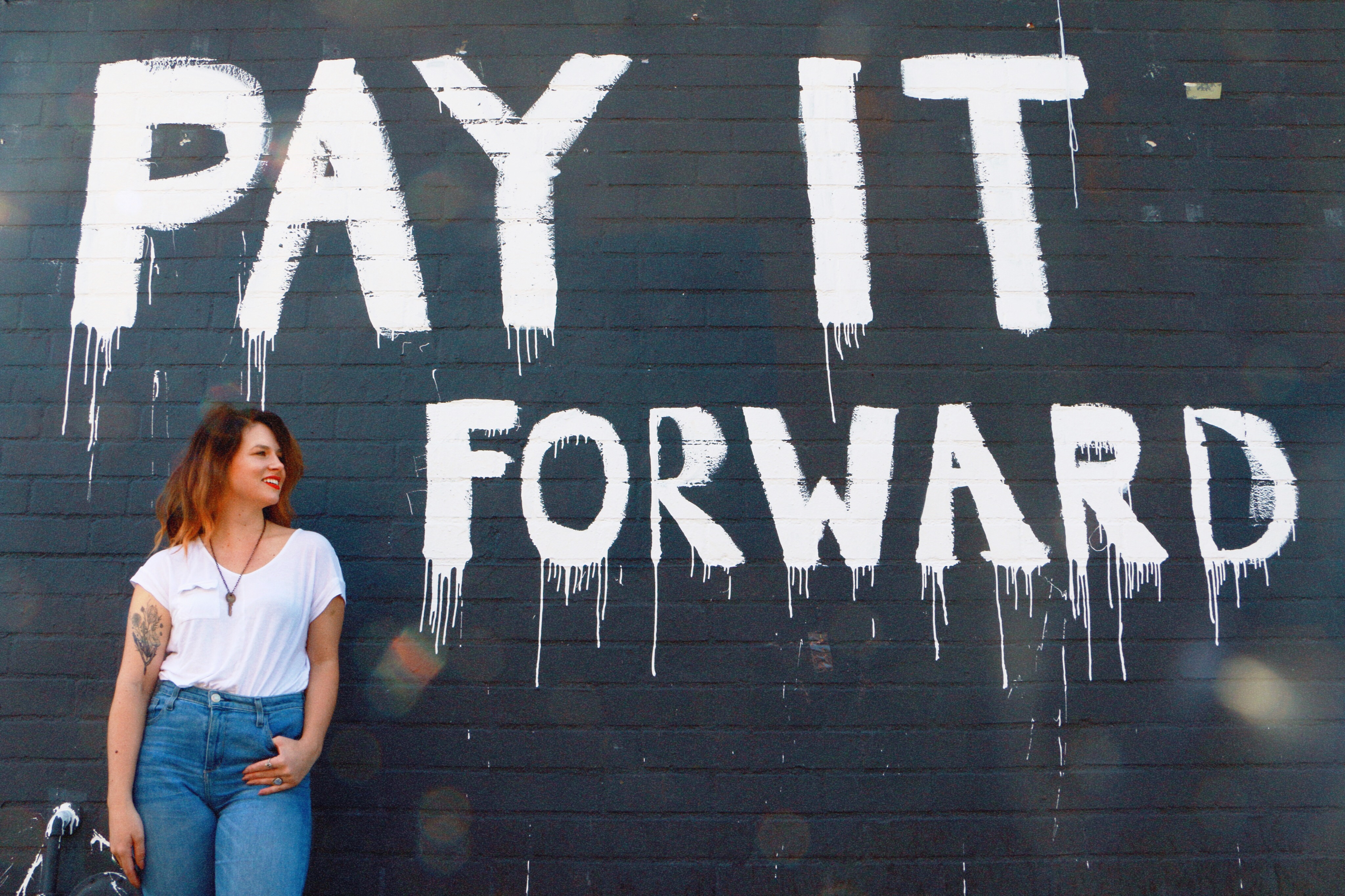 A couple months back I got the opportunity to attend a yoga event at the Giving Keys HQ with Outdoor Voices [one of my fave activewear brands]. I have admired The Giving Keys for a few years now, so when they invited me back to their HQ in the Los Angeles Arts District to take a tour, I was super excited. It wasn't just going to be a tour of where all the magic happens, but I would also get to take part in their 'Name Your Year' campaign, centered around choosing a word for 2018, setting an intention and manifesting what you want to create.
Before I went in, I thought quite a bit about what it means to name the year and what I want to manifest in the 2018. One of the main things that kept coming up for me was that I want to be more intentional about decisions I make. I would like to set goals and take strides for personal development. The past couple years I've felt as if I've just been getting through life, not necessarily in an intentional manner.
The experience at TGK headquarters was unlike anything else. I got to meet Ashley, their marketing director, who greeted me with a hug and a warm welcome. She showed me around the space, which was filled with workers filling orders for the Christmas holiday. I was greeted by a few other people and then brought to a separate room from the main space.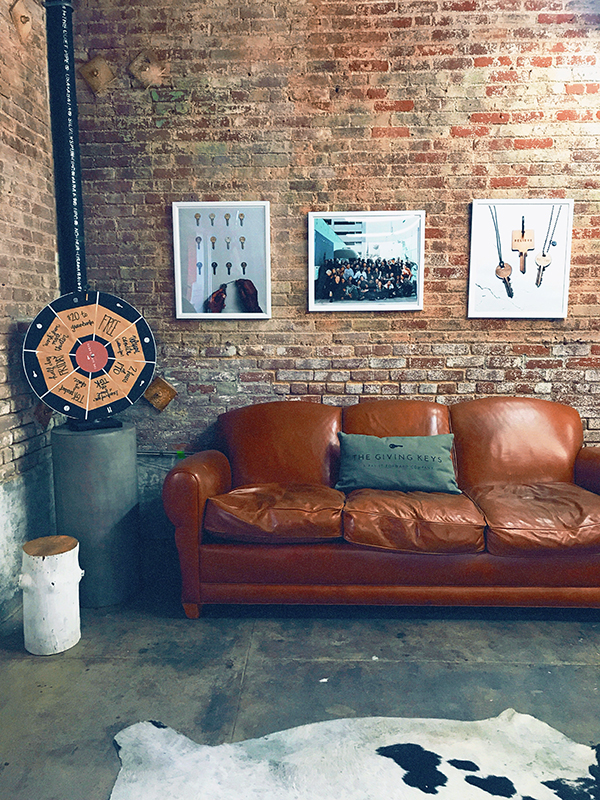 Ashley introduced me to Darnell, the wordsmith at The Giving Keys. He asked me a few questions, which probably took under a minute, while he took notes in a leather notebook. I was excited to hear he would be choosing a word for me based on our interaction. He went off to process for a bit as I got to look through a bin of keys to choose from. There were keys of all sizes, shapes and colors. I felt like I was on the hunt in an antique store for the perfect find. This was pretty exciting for me, as I actually have always had a thing for keys. As a kid I was so intrigued by skeleton keys, and made necklaces from ones I collected.
While Darnell was gone, Ashley told me how The Giving Keys came to be. The Founder, Caitlin started out as a musician and while on tour one time put one of her hotel keys around her neck because she didn't want to lose it [back when hotels still used actual keys] and she found that people were complimenting her on it. She began creating more key necklaces, accompanied by inspirational words engraved into them and sold them while she was performing on the road. Caitlin was at a point where she could use some help engraving necklaces when she met a couple who was living on the street of Hollywood Boulevard. The woman happened to be a jewelry artist and Caitlin asked if the couple would like to help her create necklaces. They did and from there they were able to save money to get off their feet and make new careers of their own. Since that day Caitlin has been able to help employ more and more people affected by homelessness. I realized how beautiful that was, when I saw all of the happy people creating art in that room I initially walked through.
When Darnell came back, he sat at his desk lit by a lamp, chose a song on his phone and put on his headphones, then went to work. I was so drawn to his passion behind the whole process. I didn't ask him what my word was before he got to work, because I trusted him with his decision. As he hammered away engraving, I documented a bit, and observed his precision. When he was done, he showed me the key, newly hammered with the word "STRATEGIC". I loved that the word Darnell came up with was completely in line with my personal goals for the year. He also said 'strategic' was one of three words he was deciding between for me. 'Guardian' and 'majestic' were the other two, so I decided I would carry those with me throughout the year as well.
As we inch our way towards day four of 2018, I couldn't be more grateful for everything I experienced last year. Here is a little highlight reel of my 2017!
JANUARY: Kicked off the new year with purple hair and checked out the Taco Bell HQ [one of my guilty pleasure fast foods] to taste test a new menu item before launch.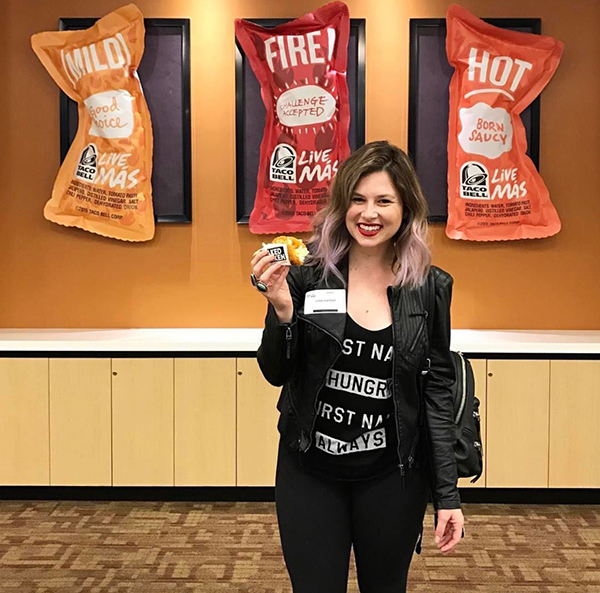 FEBRUARY: Traveled to the Philippines [blog recap] with Mango Tours and Philippine Airlines [drank a lot of coconuts]! HELLOOO first class. I literally dream of that fully reclinable seat every time I get on a plane now.
MARCH: Went to Gourmet Fest with my friend Lindsey [@lindseyeatsla] for Gourmet Fest in beautiful Carmel, CA! Oh and turned 29. My wonderful coworkers threw me a surprise party at BS Taqueria.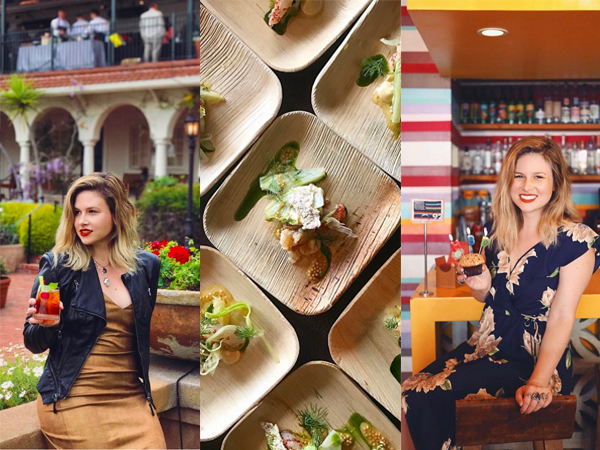 APRIL: Went to Joshua Tree for the first time [happy to say I am heading back again this weekend]. Was featured on the Artistically Speaking with Joy B podcast [listen here]. Took part in a segment on ABC 7 News about National Grilled Cheese Day.
MAY: Transformed into Snow White for POPSUGAR's Princessipes. Went to New York for the first time! Traveled to Napa for Bottlerock Music Festival!
JUNE: Hosted a dinner with LIVESTRONG at Starry Kitchen. My boyfriend and I went to Big Bear on our first trip together! Attended the first annual Arroyo Seco Music Festival and finally got to see Mumford and Sons perform live [just as good, if not better than I thought they would be]!
JULY: Teamed up with Google Maps to create a video about how to take the best breakfast photos at 3 of my favorite spots in Los Angeles + represent foodies in the US. I also got to teach my first workshop at Sqirl to a group of Google Maps Local Guides.
AUGUST: Partnered with Benihana to check out their Be The Chef experience [video here] – look out for another collaboration coming soon! Did yoga on a rooftop on a DTLA with LIVESTRONG and watched the Solar Eclipse. Flew on Jetsuitex to Napa for a day of wine tasting [blog recap]!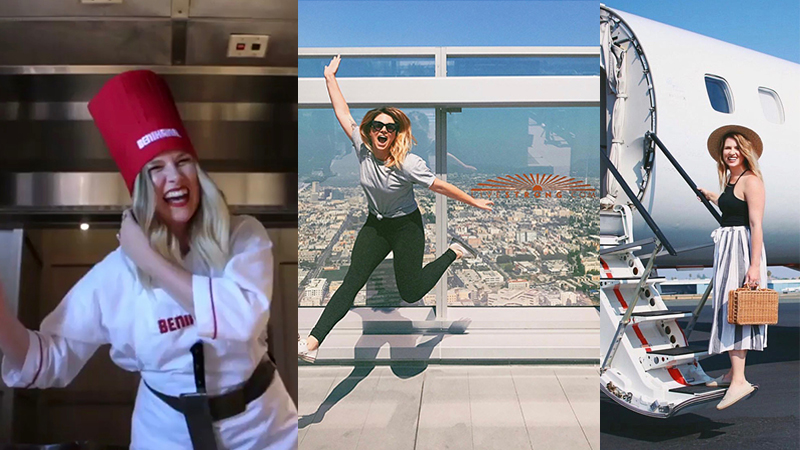 SEPTEMBER: Dyed my hair & left on a 10 day European adventure with my love [youtube video recap coming by next year lol]. PS. Parisian croissants are my everything – I think of them daily.
OCTOBER: Got to show my mom around Palm Springs for the first time and start my collaboration with the Palm Springs Visitors Bureau [Read my first two articles here – 1 and 2]. Also went back a second time with my friend Christina for a preview of Modernism Week [article coming soon!]
NOVEMBER: Celebrated one of my bestie's birthdays in Paso Robles and was reunited with the best tri-tip sandwich on the planet in my college town.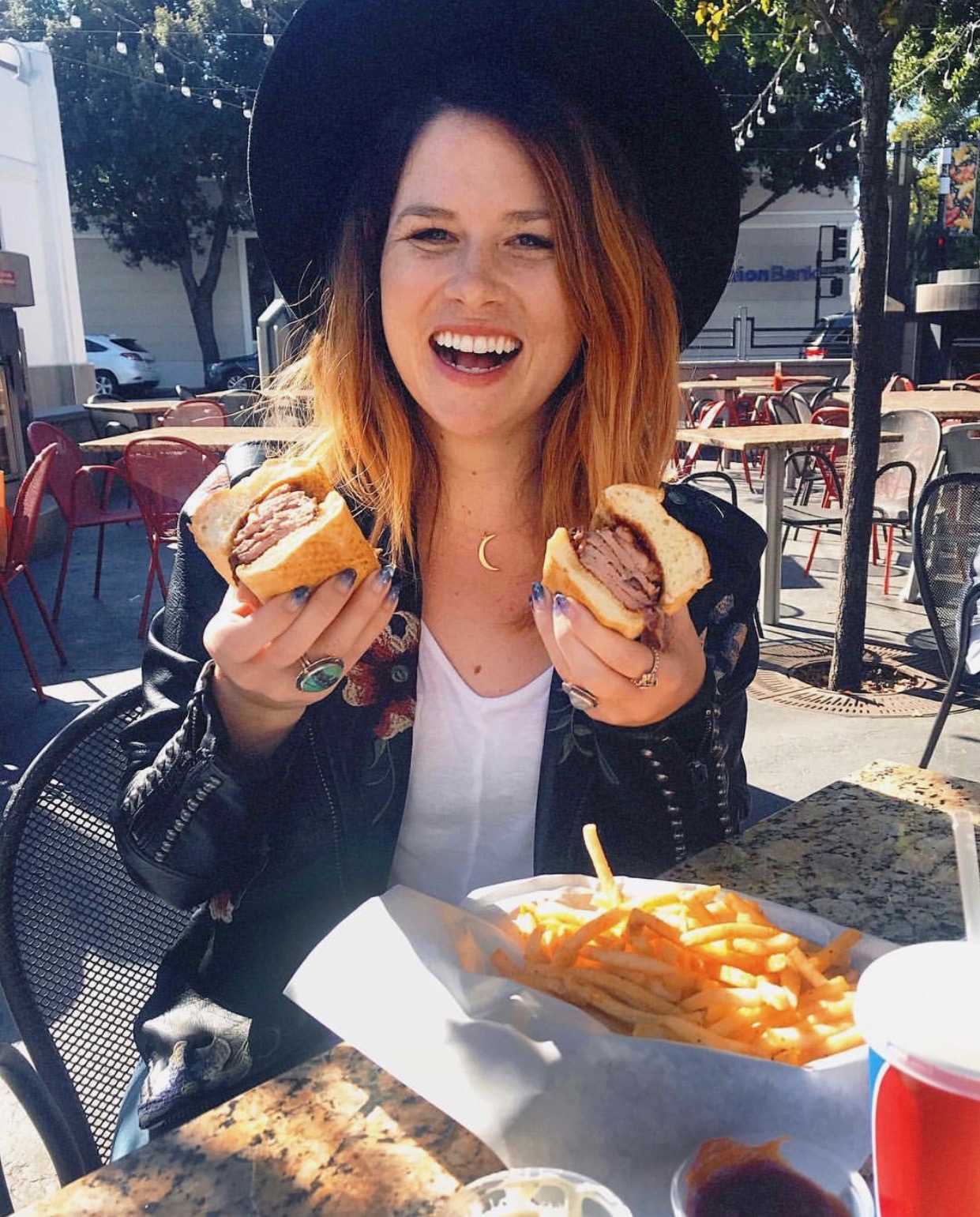 DECEMBER: Celebrated my parents' 40th wedding anniversary with my mama and the bf. Got awarded 1 of 100 Zagat Foodie Awards [complete list here]!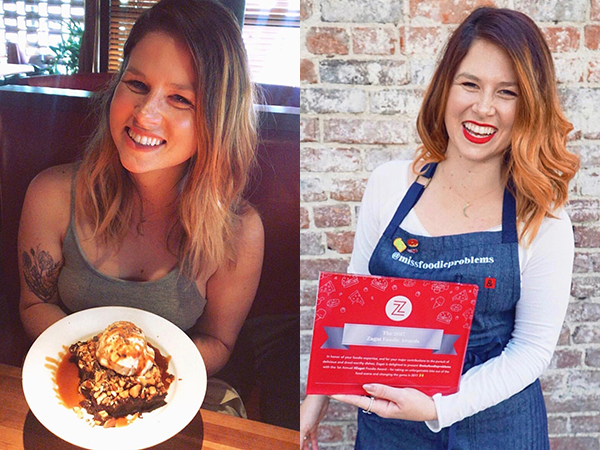 Well typing all of that out makes me pretty damn proud of my 2017 and pretty damn excited for 2018. Let's do this! But for now, I'll be kicking back in Cambria prepping for 2018 domination. [see below photos for reference]
Happy New Year,
Corey, Miss Foodie Problems