When I was asked to curate photos of dishes from a few of my favorite restaurants in Los Angeles to represent the "Flavors of LA" I wasn't sure how I would even begin to narrow down the long list of delicious contenders participating in the closing night event of Los Angeles Times, The Taste festivities Labor Day weekend.
Wolf
I started out, hoping Marcel Vigneron's Wolf would be on that list! And IT WAS! If you've followed along on my foodie journey long enough, you may remember my writeup back in April including Wolf. I've been a big fan ever since. I was already salivating thinking about going back to have the Fish Caramel Brussels Sprouts (not pictured) and the Miso Glazed Cod. I also found a new favorite Summer cocktail called Smoke Season (scotch, cream sherry, orange, lemon, almond, hibiscus tea). I'm usually an Old Fashioned or red wine drinker so this was a refreshing change. One of the specials the evening I went in was a Chicken Liver Paté, so I obviously had to order that as well! It did not disappoint. If you have a sweet tooth (or teeth) like me, definitely order a couple desserts. Their presentation is stunning and the flavors are not those of the usual desserts around town. Just trust me, order, and don't look back.

---
Guisados
We all know that Mexican food is an important Flavor of LA and Guisados is one of my favorite spots. My go-to order is the Taco Sampler, so you can try a ton of different flavor combinations!
My favorites:
Cochinita Pibil

—

s

hredded pork cooked in sweet, red achiote spice atop black bean (topped with pickled red onions & habanero chile)
Tinga de Pollo — shredded chicken breast braised with tomatoes, cabbage, chorizo, chipotle (topped with chipotle chile and avocado)
Mole Poblano — shredded chicken breast in nutty poblano style mole (topped with sour cream, queso fresco, red onion and dried chile)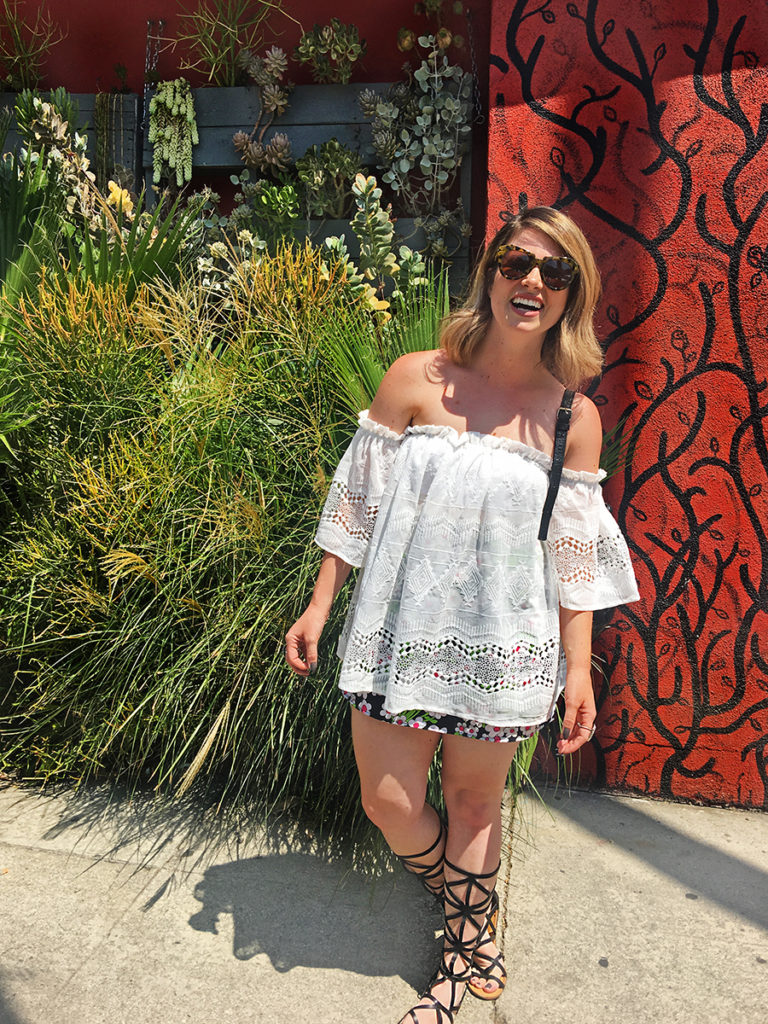 ---
The Springs
Vegan and vegetarian food is popular and prominent in Los Angeles, but I find it hard to find delicious enough food that will keep me coming back for more! I am nowhere near vegetarian (especially not vegan; I basically worship eggs and cheese) but I do enjoy vegetables and appreciate dishes that showcase them successfully! The Springs is doing it right; I already want to go back! The space is stunning, also doubles as an event space, yoga studio and has some cool wall art in front AND back (basically a fashion or lifestyle blogger's dream)!
My favorite item was the Forbidden Fried Rice + poached egg! Other must order items: Smashed Avocado Toast, Fruit & Nut Toast, Mateo Rancheros, and the Salted Caramel Ice Cream Sandwich (or whichever one is on the menu when you go in)!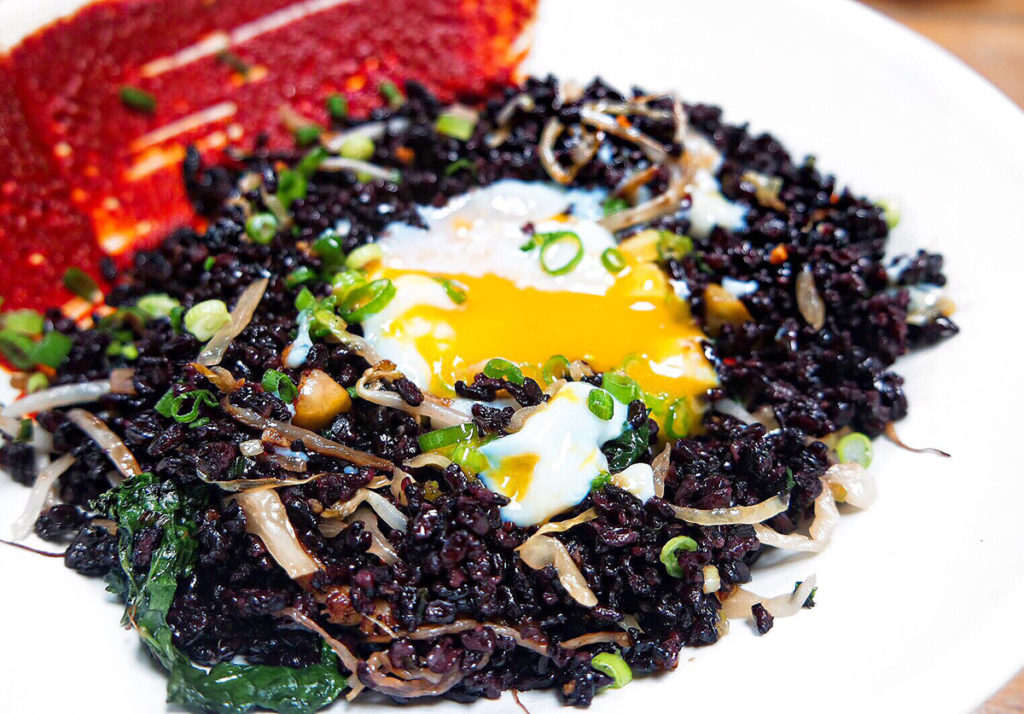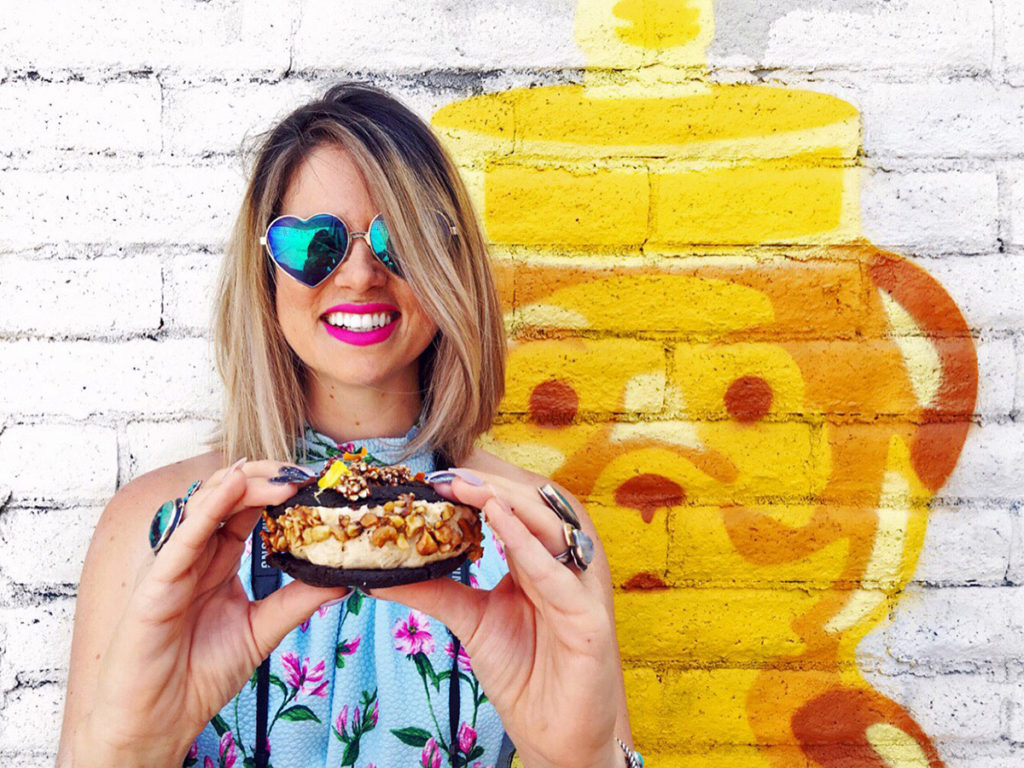 ---
Cento Pasta Bar
This spot is open Monday – Saturday from 11 – 3 in DTLA! It is the perfect place to get delicious food and a glass of wine on a lunch break. Must orders: Beet Pasta, Uni Pasta, Gnocchi. The menu does change, but you really can't go wrong because everything is handmade and so fresh!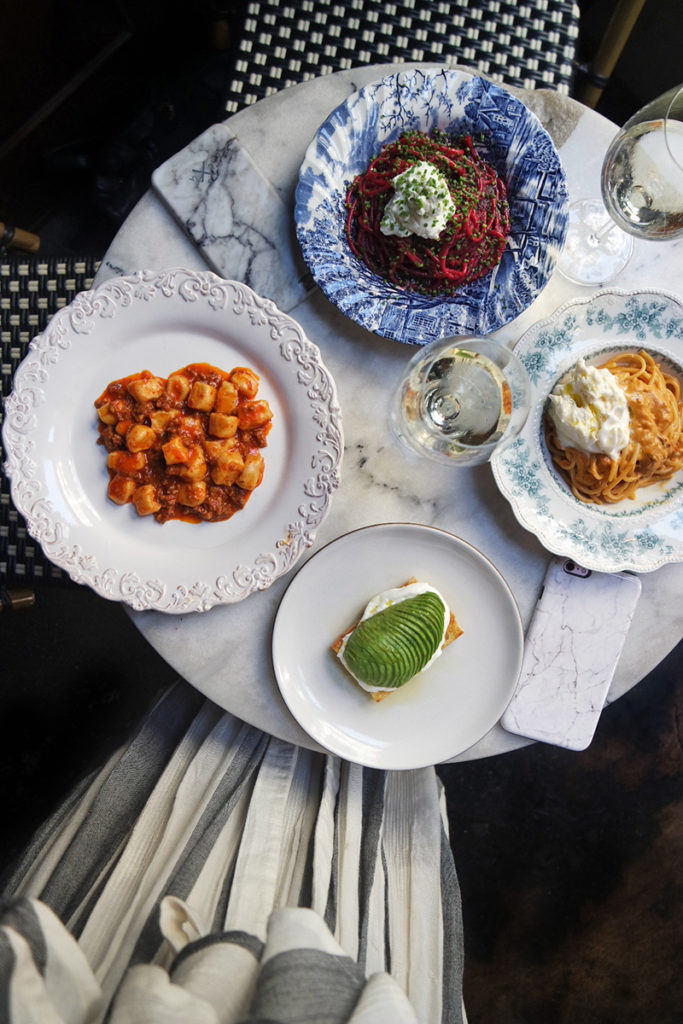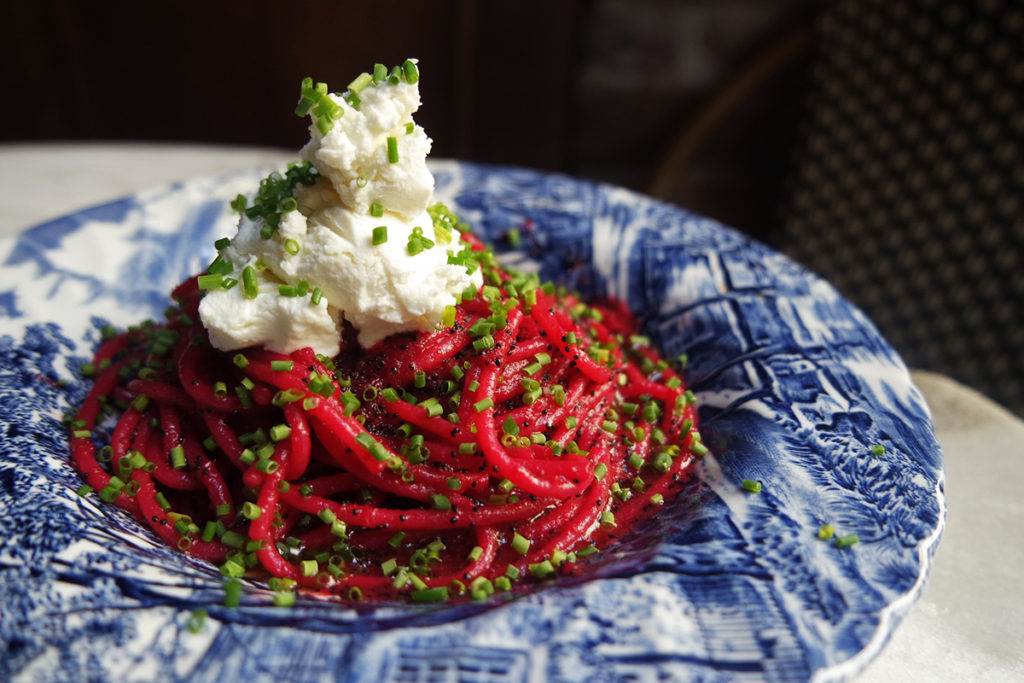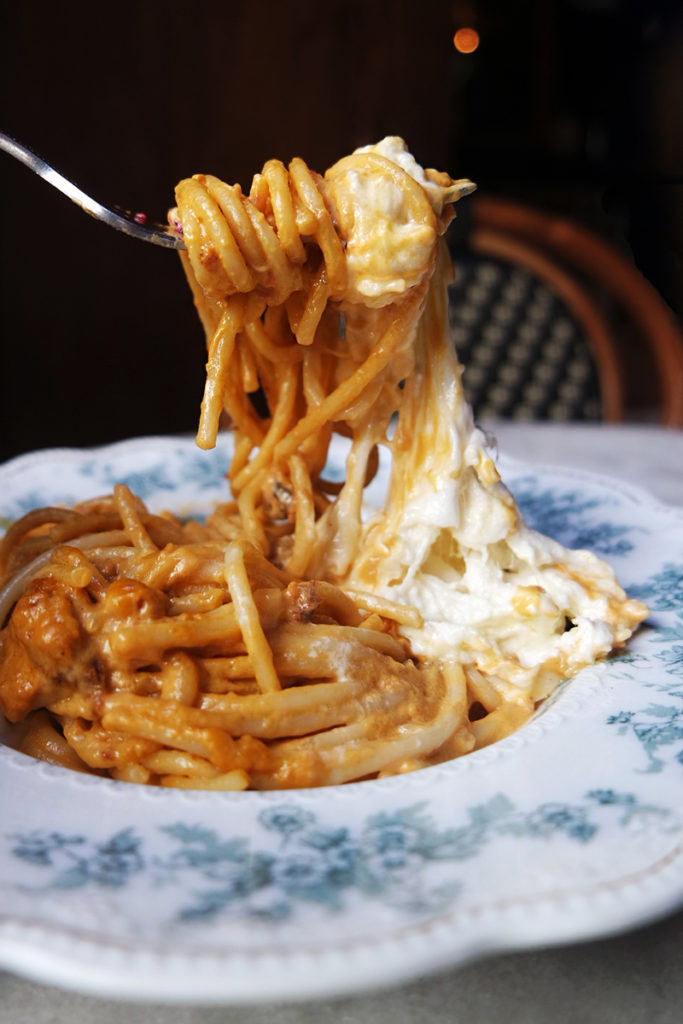 I am definitely excited to see what these and the rest of the restaurants participating in the weekend's festivities come up with! If you want a chance to win a pair of tickets to the Flavors of LA event closing night 9/4, head on over to my instagram to find out how to enter! Want a bonus entry? Be sure to comment mentioning which one of these restaurants you want to check out, so I know to add in an extra entry for you! Giveaway ends this Sunday 8/28!
Happy Eating,
Corey
You might also like