One of my foodie friends started doing weekly roundups of her favorite restaurants of the week, and I was inspired to do my own version of a favorites roundup. Whether this ends up being monthly or every few months, I thought this was a perfect time to share my recent favorites. I've also got a brunch / breakfast list in the works!
901 E 1st St. Los Angeles, CA 90012
My foodie companions: @sylviageatery & @jennybalesphoto
If you've ever eaten dinner with me anywhere that has cheese offerings on the menu, you know I will be encouraging the table to order a cheese board. I left the decision making on what cheeses we would order to our server. I enjoy being adventurous and figured they know more than I can figure out from 3 descriptive words written on the menu. I'm the same way with my wine; just let them know the traits I liked in my vino and voila! They usually come up with the perfect sips. One of the cheeses we got ended up being the best cheese I've ever eaten (Ewephoria Sheep Milk Gouda). It had a sweet and nutty flavor. Basically it tastes like candy, but the good kind of candy that doesn't leave you feeling like you just ate way too much sugar.
Next up, we ordered a couple of the cold dishes. They were both stunning to the eye and deliciously refreshing.
MARINATED SQUID citrus, red onion, fennel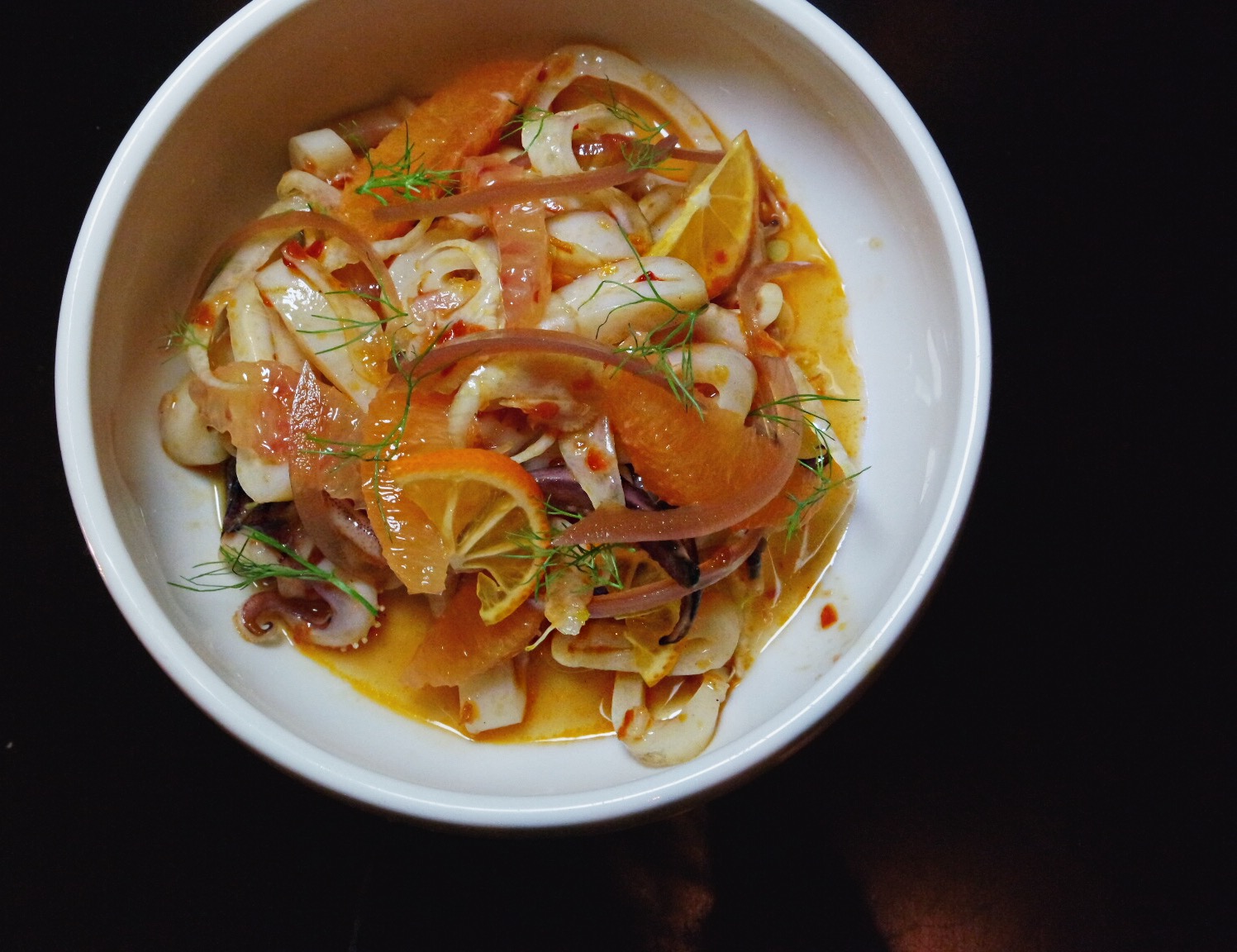 SUGAR SNAPS bacon, dill kefir, almond
A little back story on the pastas; we ordered the bucatini but our server came back with the bad news that they were all out of this dish. Apparently I got visibly disappointed because he then came back with the other pasta we ended up ordering in place of the bucatini, as well as a small portion of bucatini for us to try, hence the small portion in the photo.
I ended up liking the replacement pasta more than the bucatini (they were BOTH delicious). The tagliatelle was extremely creamy and buttery in taste but didn't leave you feeling heavy afterwards. Also, I've never thought to put walnuts in pasta but they were such a fitting addition. I have been pretty obsessed with walnuts lately, so it was pretty magical.
We also ordered the fried chicken which was was a balance of crispy outside and juicy meat inside. They also bring out a whole cart full of hot sauces to choose from. Brownie points earned.
TAGLIATELLE wagon wheel, walnuts, preserved lemon
BUCATINI all'Amatriciana, house pancetta, pecorino
SKILLET FRIED CHICKEN potato salad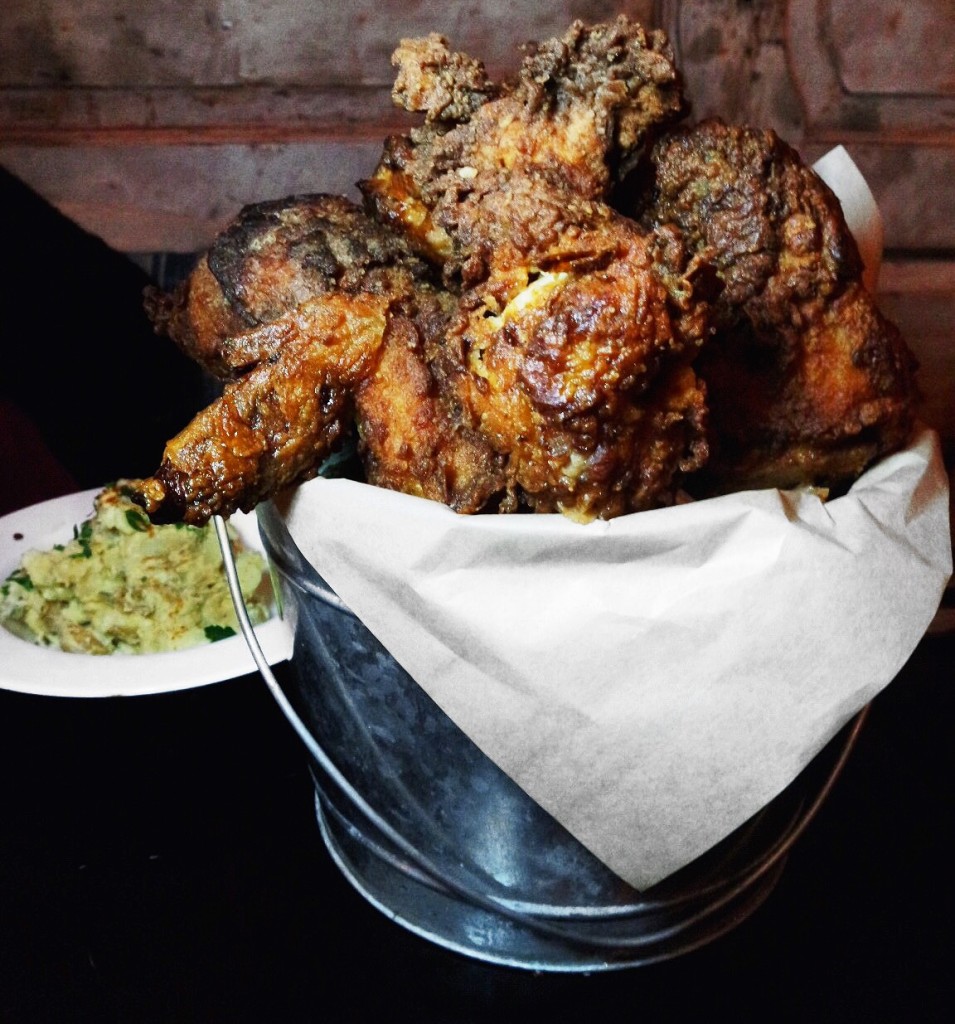 7661 Melrose Ave. Los Angeles, CA 90046
My foodie companion: @jennymichellely
When I first started seeing photos of the food at Wolf all over instagram, I knew I had to try it! Of course we started off with some delicious craft cocktails.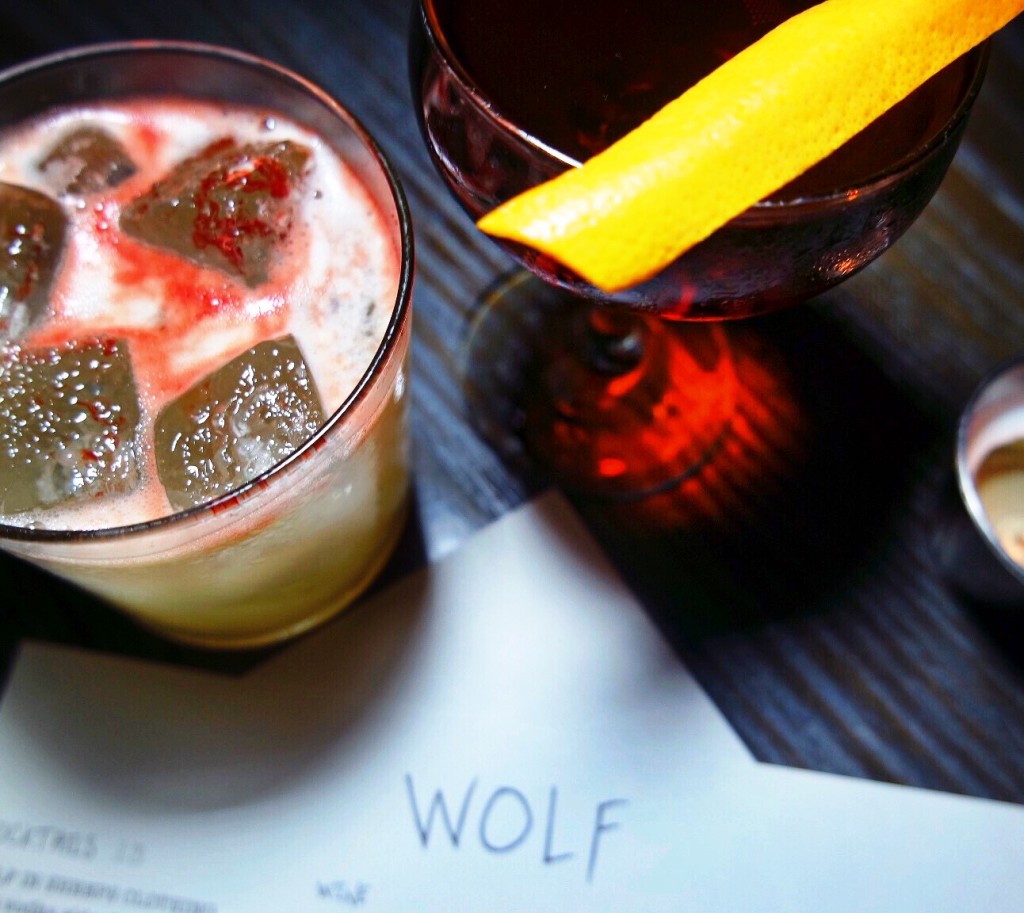 Then we moved on to some starters. These were both extremely refreshing dishes and also visually appealing!
BEET AND CITRUS avocado, fennel, yuzu, almond
HAMACHI CRUDO nuoc cham, kumquat, radish, herbs, puffed rice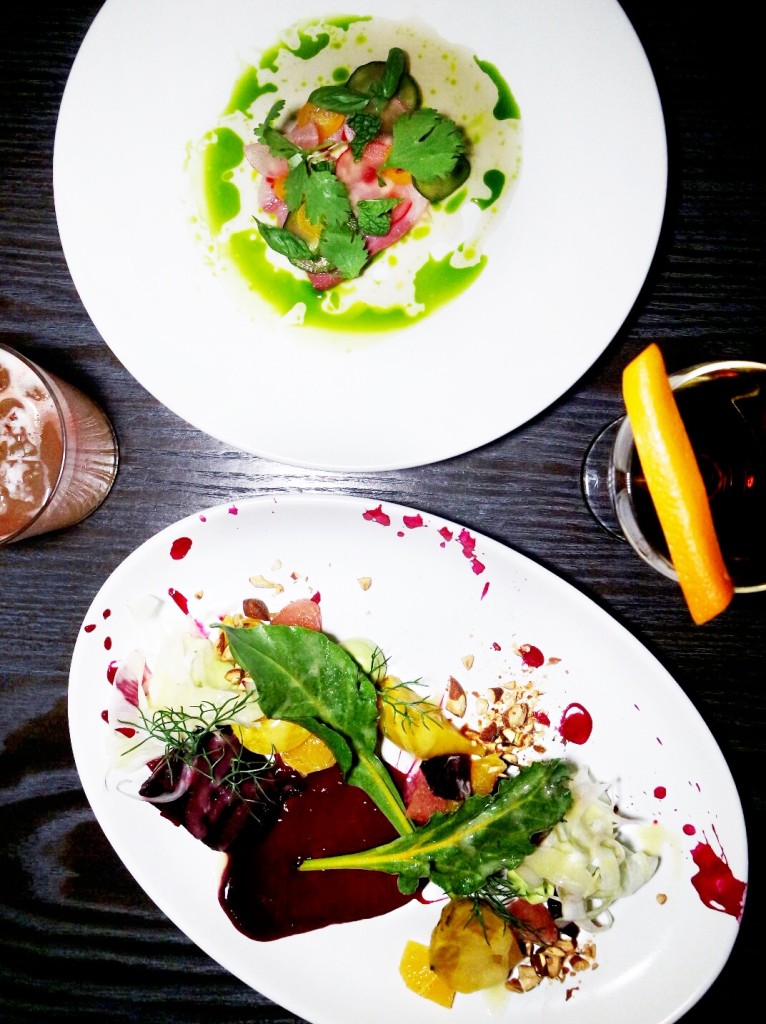 Onto our mains and sides; Since the brussels sprouts trend started, I've been excited to try every variation and chef's take on them. (I have been obsessed with brussels since before they became "cool". I should probably claim the cause of their rise in popularity. Hahaha.) Anyways, these bad boys were probably the best I've ever eaten. I mean when you put fish sauce on anything, what do you expect!?
The crispy potatoes were delicious as well. I can usually take or leave potatoes, but they were crispy, and I love just about crispy anything.
The flavors of all of our main dishes were so complex. I would have to say my favorite was the cod. I may or may not have used my spoon to drink the juice it was in. And not to mention the presentation of every single dish was perfection.
BRUSSELS SPROUTS fish caramel, tokyo turnips, lime
CRISPY POTATO chive aioli, rosemary, horseradish
VADOUVAN LAMB RACK romanesco, lebneh, artichoke, olive, jus
MUSHROOM RISOTTO pine nut, bulls blood, beet reduction
WHITE MISO BLACK COD watermelon radish, bean sprouts, dashi, wasabi greens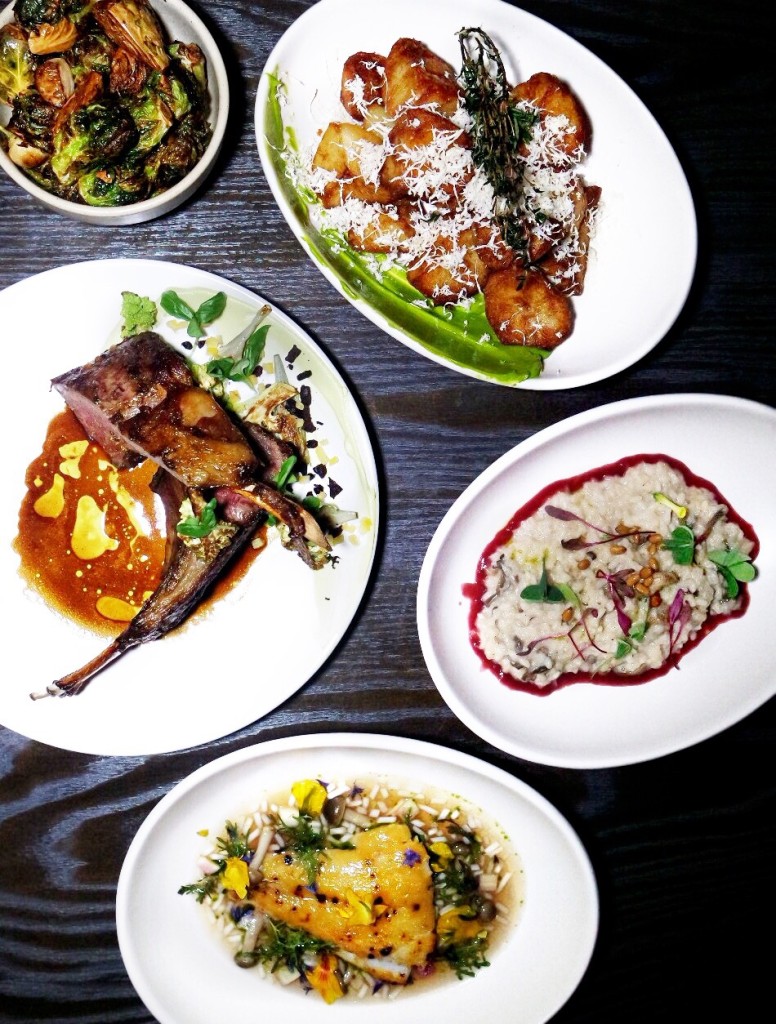 I am a fan of rich chocolate desserts and this chocolate cake did not let me down. The ice cream was a nutty flavor and the right pairing, especially with the candied hazelnuts which gave it a nice crunchy texture!
NOT YOUR GRANDMA'S CHOCOLATE CAKE gianduia ice cream, candied hazelnuts, gold
222 South Hope St. Los Angeles, CA 90012

My companion: @ahren231 — One of my close girlfriends took me out for a belated birthday dinner here!
The perfect small bite to get your taste buds ready for the rest of the meal is a nice fresh piece of fish! The tuna did NOT disappoint.
Honestly every single dish at Otium was so unique in flavor combinations and so fresh in taste. I will give you highlights on my favorite dishes, but I don't think you can go wrong with anything.
BIG EYE TUNA rice, ginger, smoked soy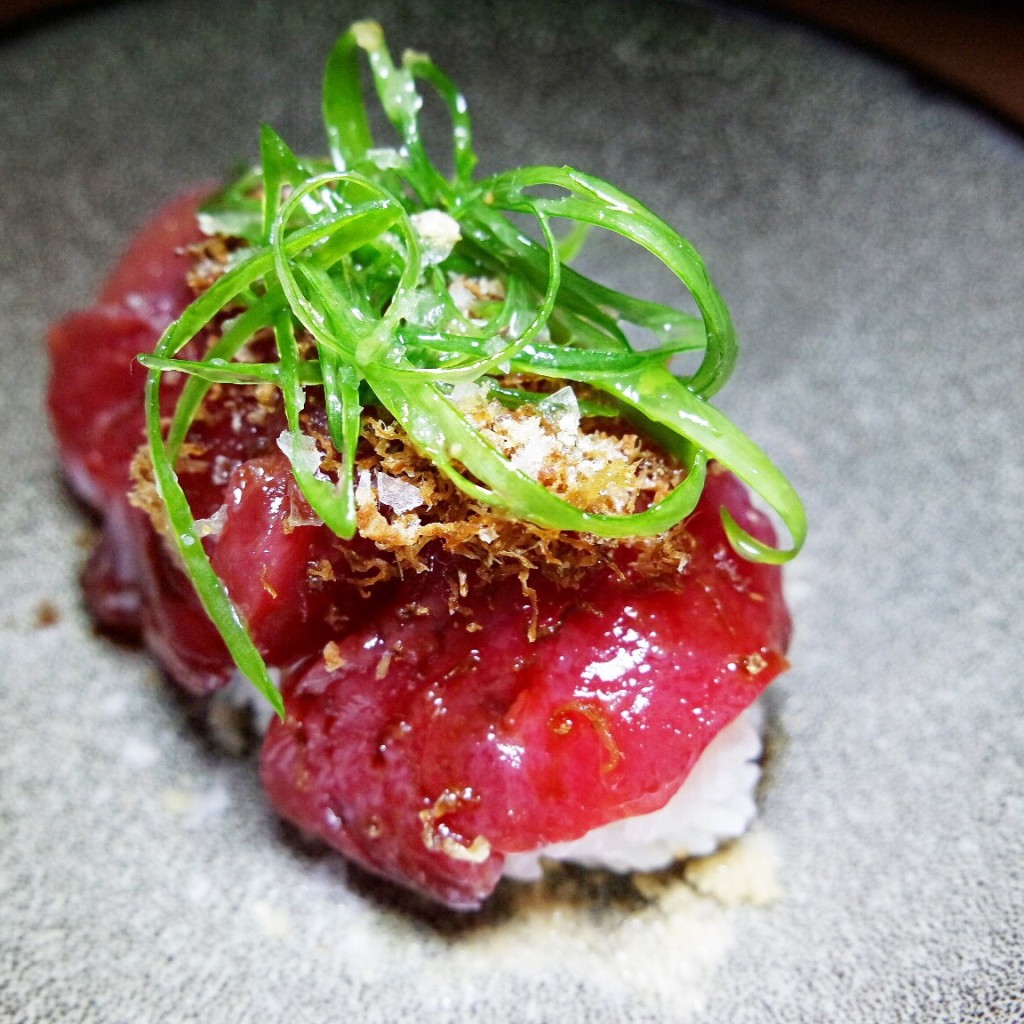 There were 3 dishes at Otium that blew me away, and this was one of them. I mean who thinks of integrating funnel cake into a fine dining experience? Might I add, that I would never order funnel cake in a regular "festival" or "amusement park" setting but I couldn't pass up the foie gras. This dish also made me think of a past favorite dish I had at Bestia (over a year ago), which had seascape strawberries and foie gras on it. I still dream of that dish. And I sure will dream of this one too. I like how creamy but not too heavy the foie gras mousse was.
FOIE GRAS funnel cake, strawberry, fennel, balsamic
CAULIFLOWER grapes, almond, cilantro, sultana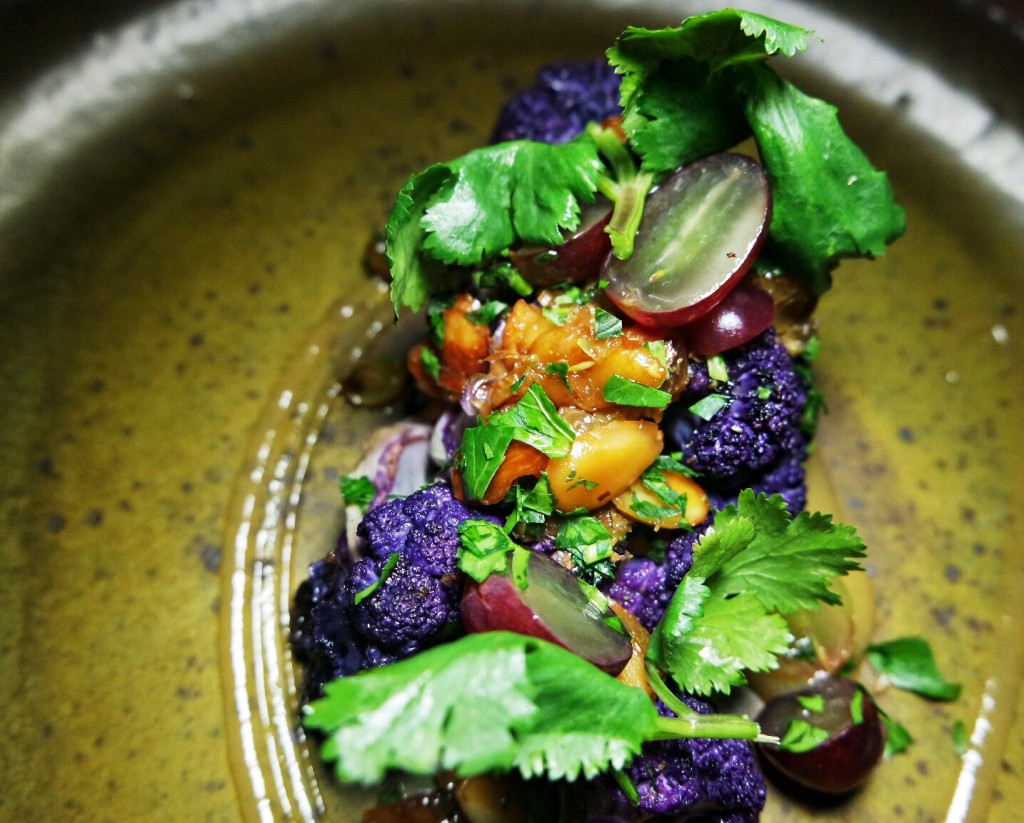 There was a warm and a cold Dry Aged Beef dish on the menu when we went in and we were debating between the two, but our waiter said they were two very different dishes. We decided to go with the cold dish, the tartare. WOW! This was another favorite of the night. It is so multidimensional that every single bite was more delicious than the one before. With every chew, you would taste even more flavor. I want to go back, just to have one more bite of this, or the whole dish to myself. Haha.
DRY AGED BEEF TARTARE lavash, bulgur, yogurt, mint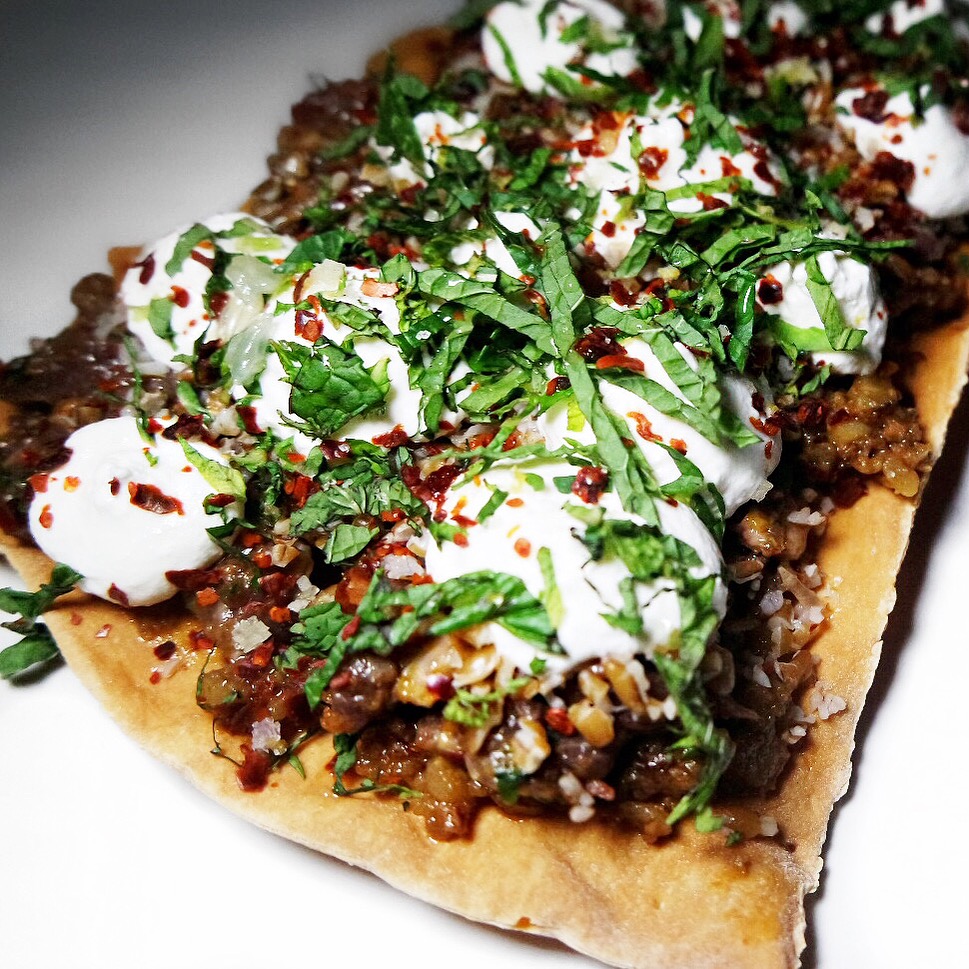 So the fusilli is the one dish I heard I HAD to order, and it sure did not let us down. It became the 3rd favorite of the night. Who knew that clams and bacon would go so well together, oh and add an egg and it is pure perfection.
SPINACH FUSILLI egg, bacon, clam, crème fraîche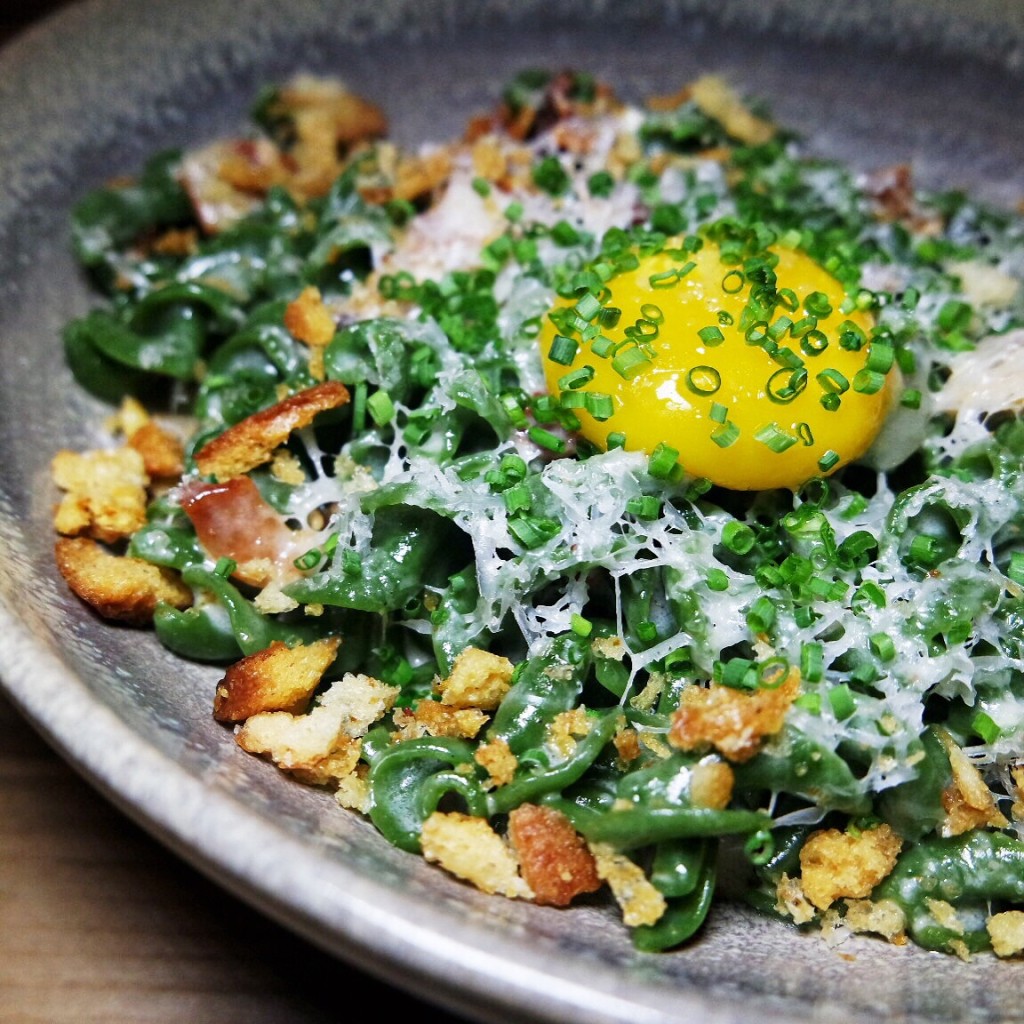 SCALLOP Artichoke, Rhubarb, Green Wheat

Though we were very full, we ended up ordering 2 desserts, besides I was born with a separate stomach for dessert consumption. The Riz au Lait is a rice pudding and was SO refreshing. I would definitely order this one again. The ice cream is only listed as ice cream (following by ellipsis on the menu), so definitely ask them what they have the night you are there. It ended up being delicious!
RIZ AU LAIT lemon sabayon, winter citrus, black sesame
ICE CREAM
You might also like